Lafayette Student Tests Negative for Novel Coronavirus
Lafayette student tests negative for novel coronavirus
By Jen Rehill
February 12, 2020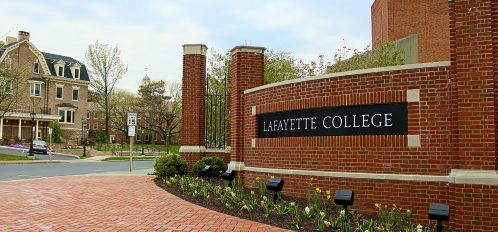 Easton, PA- A Lafayette college student has test negative for the novel coronavirus, which is now being called COVID-19 by the World Health Organization.

The Lafayette student was hospitalized on February 3rd for a respiratory infection following recent travel to China.

College officials released a statement yesterday saying that tests for the coronavirus were negative. The student, who has not been named, is said to be in good condition, and has been cleared to resume normal activities on campus by the Pennsylvania Health Department.

Other Lafayette community members who also traveled to China have now been on campus for nearly 14 days and have not become ill, according to the college statement. Two weeks is thought to be the upper range of the incubation period.

Additional specimens from the hospitalized student are still pending. College officials say they remain in close contact with the state health department and will coordinate any additional action as needed.
Local Lehigh Valley colleges have put safety measures into place in the wake of the coronavirus, including monitoring those who traveled to China over the winter break or preemptively canceling summer programs in China.

---