Lehigh Valley doctor says we are still in the first wave of COVID-19
Lehigh Valley doctor says we are still in the first wave of COVID-19
By Ben Stemrich
June 22, 2020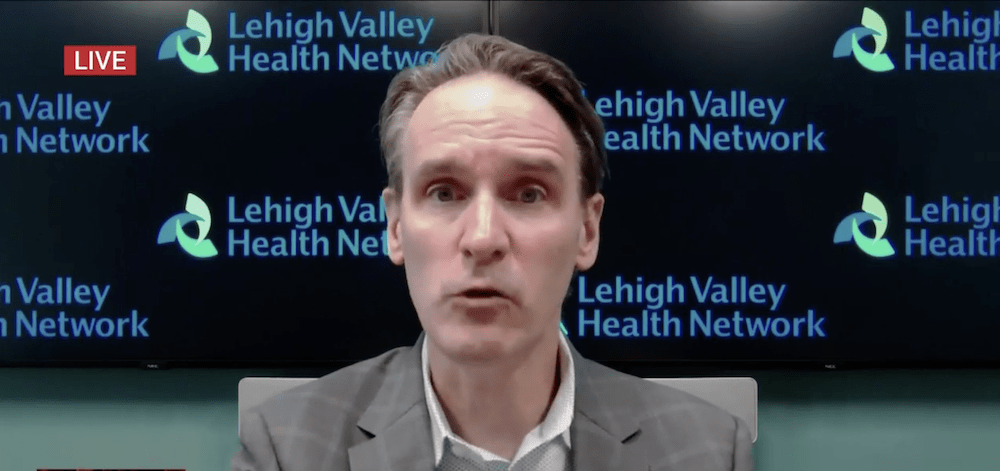 As most remaining Pennsylvania counties move to the green phase of reopening – including the Lehigh Valley – states like Arizona, and Texas are starting to see a resurgence in new cases of the coronavirus. Some are calling this a second wave. WLVR's Ben Stemrich has more on what that means.
New coronavirus cases peaked in Pennsylvania in early April, at about two thousand day. The average now is under 400.
Dr. Timothy Friel is the Chief of Medicine and Infectious Disease at the Lehigh Valley Health Network. He says as long as that number stays down the healthcare system won't be overwhelmed. And he says the notion of a second wave is wrong.
"We've talked a lot about this whole concept of waves. I think the reality is this isn't going away, it doesn't stop. And you don't necessarily finish a first wave and start a second wave…" Friel said.
Friel says it's more of a regional issue. A lot of the areas across the country seeing spikes in new cases began reopening and re-engaging earlier than others.
"It was largely driven by the fact that these were regions that were relatively spared some of the initial brunt. The tremendous, tremendous impact of COVID-19 like we saw in New York City, New Jersey, Lehigh Valley and areas in eastern pennsylvania…"
Friel adds that as more states reopen, protests continue, and no vaccine for the virus, the U.S. will continue to see spikes in new cases.
Watch Ben's PBS39 News Tonight Report.
---