Gov. Wolf condemns transphobia following incident at Bloomsburg Fair mocking state health secretary
Gov. Wolf condemns transphobia following incident at Bloomsburg Fair mocking state health secretary
By Tyler Pratt
July 23, 2020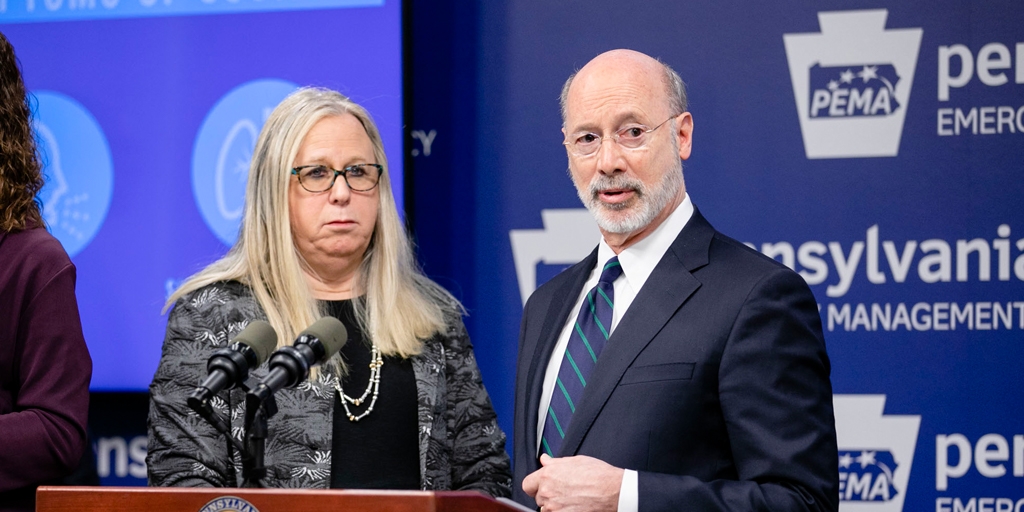 Governor Tom Wolf has condemned transphobia in Pennsylvania. The governor released a statement Wednesday censuring actions at the Bloomsburg Fair in Eastern PA. Over the weekend, a dunk tank featured a man dressed as a woman to mock the state's top health official – Dr. Rachel Levine. WLVR's Tyler Pratt has more
Dr. Levine, a transgender woman, has been at the helm of the health response to the COVID-19 crisis in Pennsylvania. On Wednesday, Wolf praised the work of Dr. Levine, describing her as a distinguished and accomplished public servant. He called the fair incident a vile act, saying quote "hate has no place in Pennsylvania, even in the smallest transphobic joke, action or social media post."
Fair organizers publicly apologized for the incident Tuesday and said it didn't involve members of their staff, even though the now-deleted photos were posted to its social media.
Calling the apology an excuse, more than 50 LBTQ+ organizations in the Commonwealth, that include the Bradbury-Sullivan Center in Allentown, wrote the Bloomsburg Fair with a list of demands. These include a written apology, donating money to combat transphobia, and a commitment to being LBTQ inclusive moving forward.
Sign Up for our WLVR weekly newsletter to stay up to date with the latest news from the Lehigh Valley and across Pennsylvania.
---