Northampton County is adding more drop boxes for mail-in ballots ahead of the election
Written by Victoria Scialfa on September 28, 2020
Northampton County is adding more drop boxes for mail-in ballots ahead of the election
By Genesis Ortega
September 28, 2020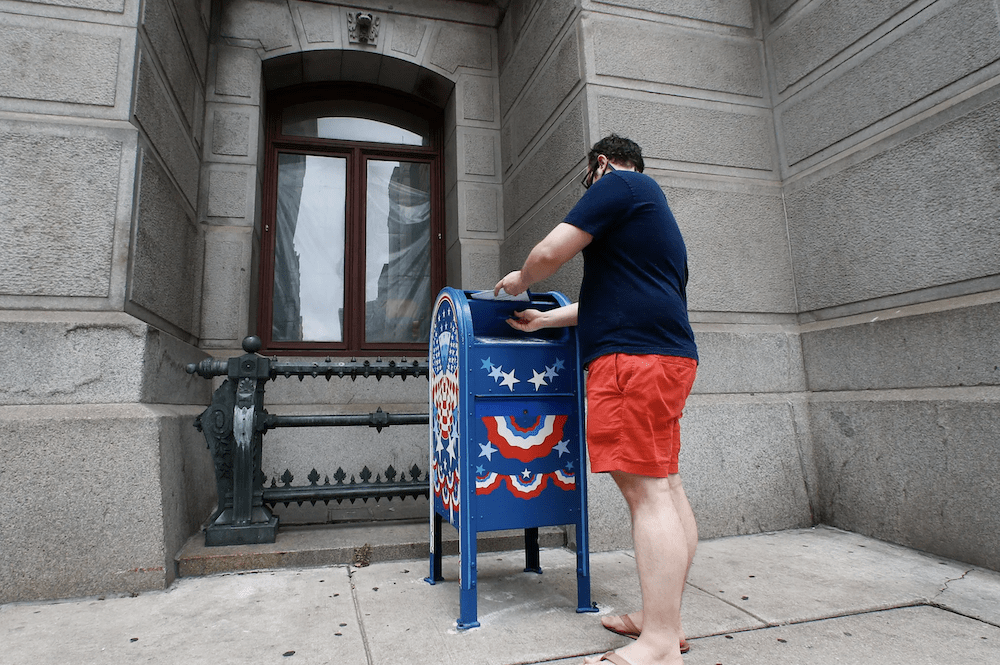 Northampton County is adding more drop boxes for mail-in ballots in the upcoming election. Executive Lamont McClure spoke at a news conference this afternoon via Facebook live.
"There's been a great deal of news surrounding the Supreme Court of Pennsylvania's decision to allow drop boxes in the Commonwealth. We are here to announce today in Northampton County there will be 4 drop boxes covering each of our county council districts"
The four drop boxes will be located indoors at Bethlehem's City Hall, the Northampton County Courthouse in Easton, the Department of Human Services building on Emrick Boulevard in Bethlehem Township, and at the 911 center at Upper Nazareth Township.
"We are all here today to assure the voters of Northampton County that your votes will be cast safely and securely. They will be counted safely and securely. You can trust that your votes will matter – we will conduct a fair legal accurate, safe and secure election."
McClure said county residents can vote in person at one of the 154 precincts or by mail—and that the county is working on getting all mail-in ballots out by the end of the week.
The county will be using existing cameras to cover security at each location, and they will be in operation from 8:30 a.m. to 8:00 p.m.
County officials also said they are working to get all mail-in ballots out to voters by the end of the week.
Sign Up for our WLVR weekly newsletter to stay up to date with the latest news from the Lehigh Valley and across Pennsylvania.
---