Bethlehem keeps Christmas activities alive
Bethlehem keeps Christmas activities alive
By Gabi Falk, WLVR News Lehigh University Intern
November 3, 2020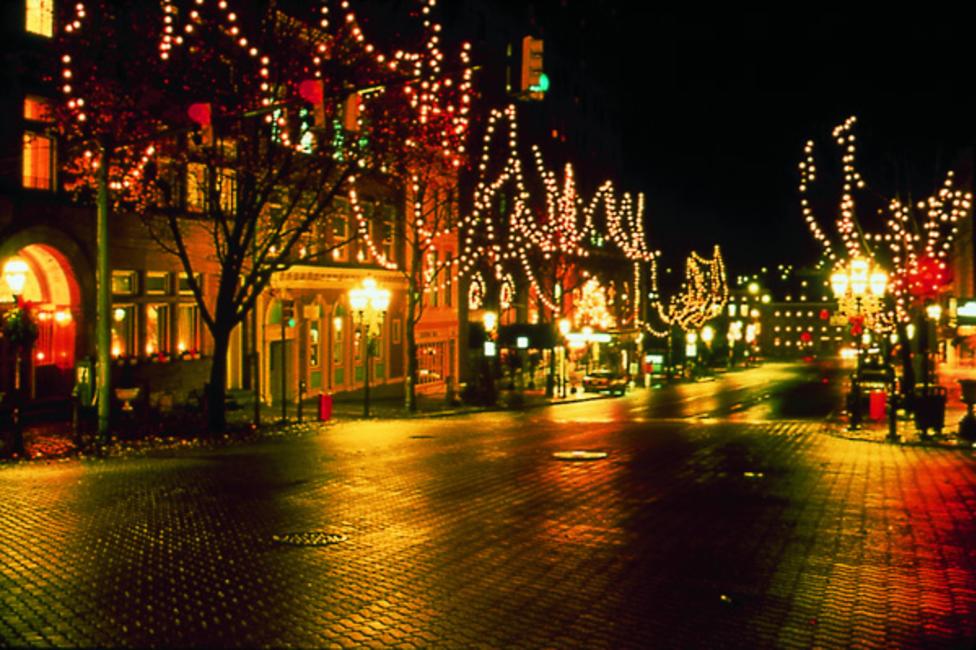 The coronavirus pandemic will hamper many holiday plans and activities, but as WLVR's Gabi Falk reports, Historic Bethlehem Museums is finding a way to offer residents an array of Christmas activities, while keeping social distancing guidelines in mind.
Horse-drawn carriages rides, Christmas walking tours and live music will all be part of this year's Bethlehem Historic Holidays Christmas Celebration.
Carly Cheponis heads up marketing for Historic Bethlehem Museum. She says Bethlehem was dubbed Christmas City, USA, back in 1937.
"We are the Christmas city. Christmas tradition is to be doing all this sort of stuff and us personally at Historic Bethlehem just want to be able to bring some cheer to people after everything that's happened this year," she said.
One new addition on weekends – Christmas in the Quarter – will offer holiday gifts, a chance to take family photos and arts and crafts for kids.
If you are looking for a Christmas tree or wreath, they'll be on sale on several Saturdays and Sundays at the Burnside Greens Sale & Market.
As far as COVID-19 precautions, Cheponis says all events will be outdoors with proper social distancing and mask wearing.
Bethlehem's outdoor Christmas activities and markets will run from Nov. 6 to Dec. 30.
This story is part of a collaboration between WLVR News and Lehigh University's Department of Journalism & Communication. View all student stories.
Sign up for our WLVR weekly newsletter to stay up to date with the latest news from the Lehigh Valley and across Pennsylvania.
---