Congresswoman Susan Wild speaks on future priorities if she's re-elected
Congresswoman Susan Wild speaks on future priorities if she's re-elected
By Chloe Nouvelle
November 4, 2020
Please be patient: We most likely won't know the results of the Nov. 3 election in Pa. and across the country for several days. Find out more about how WLVR News will cover election night and after.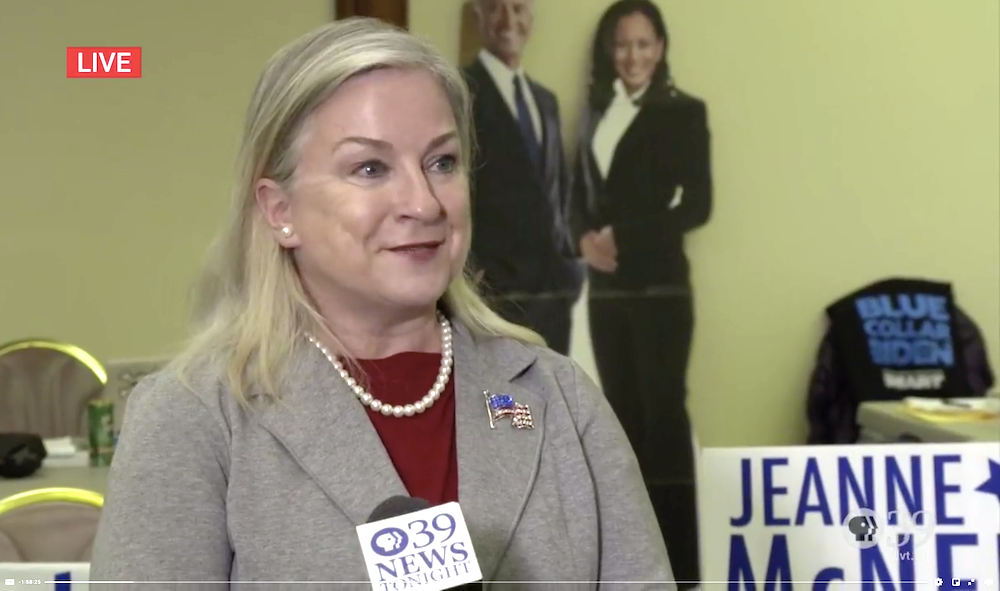 Democratic Party members and grassroots organizers gathered on Election Day at the Steelworkers Union Hall in Bethlehem to work the phones and keep track of what was going on at polling places across Lehigh and Northampton counties.
And shortly before the polls closed, Congresswoman Susan Wild, who is running for re-election in Pennsylvania's 7th district, stopped by Union Hall to speak with WLVR.
She highlighted healthcare and childcare as priorities of hers if she is re-elected to serve this district in the U.S. House.
Sign up for our WLVR weekly newsletter to stay up to date with the latest news from the Lehigh Valley and across Pennsylvania.
---