The Associated Press calls the race for Lehigh Valley's 7th Congressional District for Democratic Congresswoman Susan Wild
The Associated Press calls the race for Lehigh Valley's 7th Congressional District for Democratic Congresswoman Susan Wild
By Tyler Pratt & Ben Stemrich
Updated November 6, 2020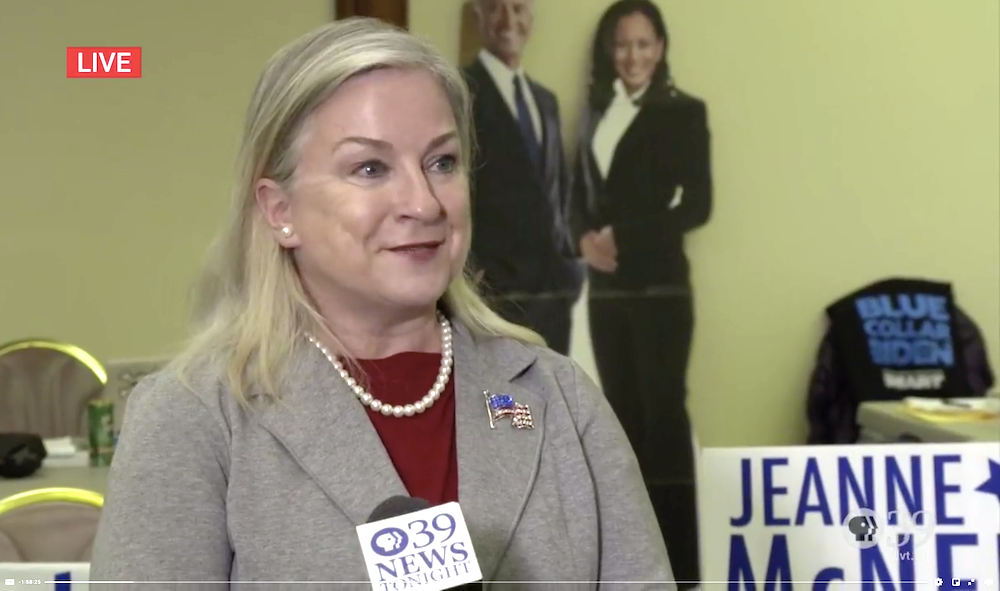 UPDATE: The Associated Press has just called the race for Lehigh Valley's 7th Congressional District for Democratic Congresswoman Susan Wild.
U.S. Representative Susan Wild declares victory in the re-election fight. Representing Pennsylvania's 7th Congressional District, Wild declared victory Thursday night against Republican Lisa Scheller as votes continued to be tallied in the Lehigh Valley. Wild spoke to WLVR News Friday morning.
"It was clear that I had the winning margin, but we didn't jump the gun. I've been very quiet all week just waiting for the process to unfold," Wild said. 
Her opponent, Scheller, has not conceded, but released a statement earlier this morning saying she plans to hold Wild accountable for her votes moving forward. Scheller's campaign manager told the Morning Call they would wait until all the mail-in ballots have been counted. 
The 7th district includes Lehigh, Northampton and parts of Monroe counties. As it currently stands, Wild has more than 10,000 votes. 
Wild took to Facebook Live to make the announcement.
"I intend to serve this second term being as independent minded as ever…I am ready to work with anyone — Democrats or Republican, unaffiliated — to build a more inclusive more prosperous community here in the Greater Lehigh Valley and Monroe County."
Sign up for our WLVR weekly newsletter to stay up to date with the latest news from the Lehigh Valley and across Pennsylvania.
---