Lehigh County nears the end of mail-ballot count, more "naked ballots" found
Lehigh County nears the end of mail-ballot count, more "naked ballots" found
By Tyler Pratt
November 6, 2020
Please be patient: We most likely won't know the results of the Nov. 3 election in Pa. and across the country for several days. Click here for all of our election coverage and results as we get them.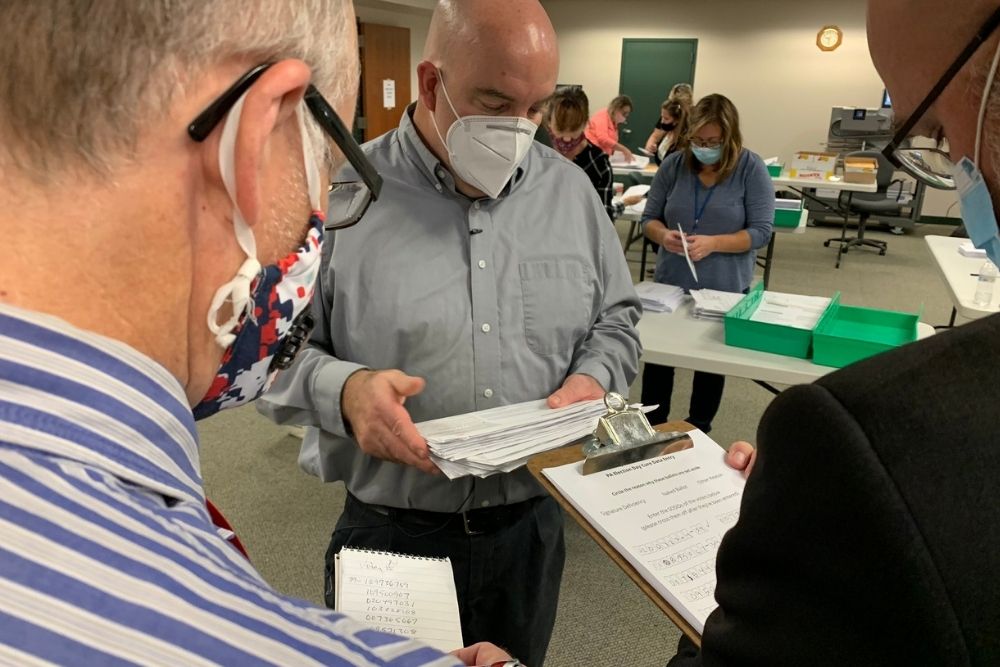 Lehigh County workers are nearly finished counting mail-in ballots. Just before midnight, they published new numbers ahead of a state filing deadline.
Chief Clerk Tim Benyo delivered the new totals to an exhausted crew. More than 68,000 mail-ballots have been tallied. Bringing the total in the county, including in-person votes, to nearly 174,000 so far.
"We have about five thousand more mail ballots to count first thing in the morning; we should knock that out first thing in the morning. There's about 3,500-4,000 provisionals, a small number of military and overseas, federal," says Benyo.
Also remaining are the mail ballots that came in Tuesday after 8 p.m. Benyo said he's hoping for some guidance about what do with those votes. They're currently the focus of a Trump campaign lawsuit. 
What appears to be about a thousand or so, quote, "naked ballots," which were cast without the required secrecy envelope, were excluded from the count. Benyo says after they are processed, voters will likely be notified their ballots weren't counted
Currently, Lehigh County voters have overwhelmingly cast their ballots in favor of Democrats, including the presidential race, with Joe Biden leading by a margin of more than 10,000 votes.
Sign up for our WLVR weekly newsletter to stay up to date with the latest news from the Lehigh Valley and across Pennsylvania.
---