Ballot counting begins at Northampton County Courthouse
Ballot counting begins at Northampton County Courthouse
By Stephen Jiwanmall
November 3, 2020
Please be patient: We most likely won't know the results of the Nov. 3 election in Pa. and across the country for several days. Find out more about how WLVR News will cover election night and after.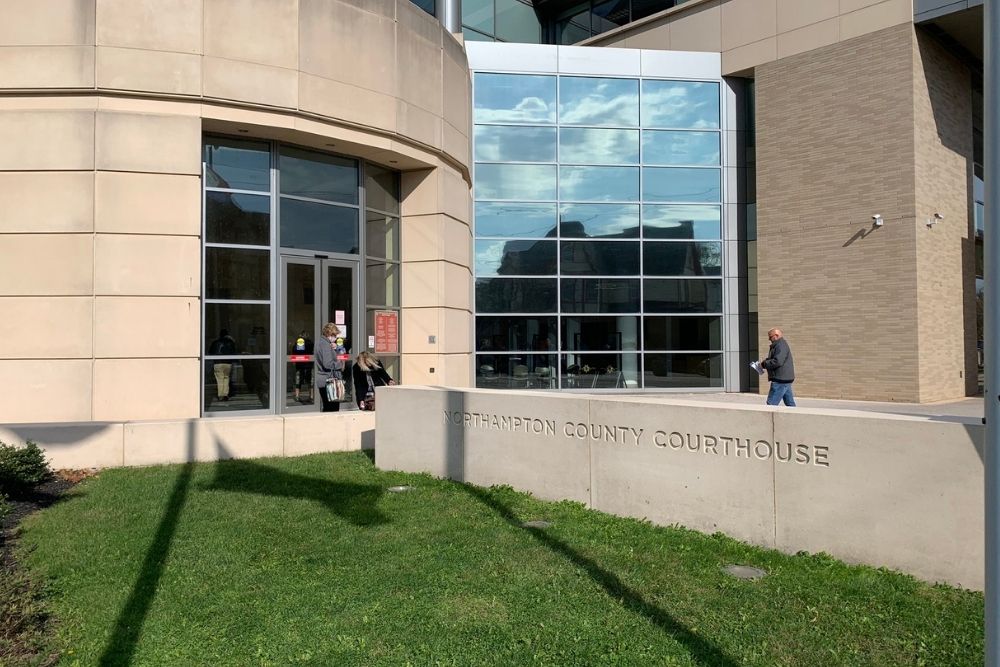 The Northampton County Courthouse is buzzing Tuesday night. It's where all the ballots are being counted.
At the stroke of 7 a.m., the machines started buzzing, and the long-awaited process to count mail-in ballots was underway.
The county has three machines that open envelopes and three others that scan ballots. It's all happening on the lower level of the courthouse inside the cafeteria.
About two-dozen county election staff are sorting through envelopes and ballots, and several election judges are here to handle legal issues as they come up.
The county mailed out 85,000 ballots, and 75,000 were returned before today. A slow but steady stream of voters dropped off their ballots. The county says so far there haven't been any widespread issues to report.
The plan is to continue counting ballots until they're all done.
Sign up for our WLVR weekly newsletter to stay up to date with the latest news from the Lehigh Valley and across Pennsylvania.
---