COVID death of Lehigh County corrections officer follows outcry of concern
COVID death of Lehigh County corrections officer follows outcry of concern
By Tyler Pratt
January 22, 2021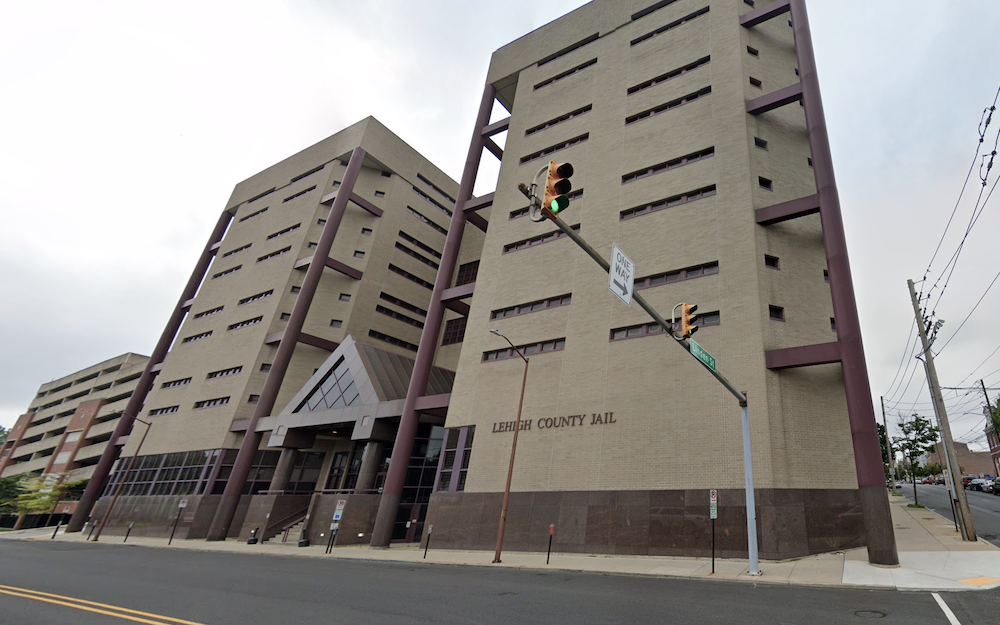 A corrections officer at the Lehigh County Jail died this week after testing positive for the virus in December. He was the first county employee to die from COVID-related complications. His death follows community concerns about dangerous conditions for inmates and staff. 
Gary Dean was 30-years-old, a father of two and fitness enthusiast. According to fellow staff members, he was diagnosed with COVID-19 in December. He was hospitalized soon after. Following surgery to remove a kidney, he was placed on a ventilator.
Maximus Weikel is with American Federation of State, County and Municipal Employees (AFSCME), the union that represents county jail staff. He says family and friends thought Dean was going to get better. He died Jan. 19.
"He was a young man who took pride in his health," Weikel said. "Being struck down by this, if people are not taking it seriously already, I can't think of what more people need to hear."
For weeks, employees and community members have been speaking out about conditions at the jail after a 54-year-old inmate died last month.
"Working or being incarcerated should never be a death sentence," Weikel said.
County Corrections director Janine Donate said last week the jail has beefed up COVID safety and testing. But staff say officers are stretched thin, forced to work long hours exposed to the virus.
"We bring [COVID-19] home and infect our family members day after day," an employee who identified himself as "Chad P." told the County Board of Commissioners last week. "There's a lot of people in that jail that are ready to just walk.
Of the jail's more than 300 staff, roughly a third have tested positive for COVID-19.
And Weikel says he doesn't know where the jail stands in the vaccine rollout."
"It is damn well important that our officers have access to the vaccine as soon as possible," Weikel said.
The county has agreed to give corrections officers hazard back pay for December, which is an additional $5 dollars an hour. Lehigh County Executive Phil Armstrong said that will go into effect January 29th
"We did try the best we can with what we have financially and we understand the difficult job these guards are doing," Armstrong said.
But Armstrong says Lehigh County needs more COVID relief money to continue hazard pay moving forward.
He also addressed concerns from guards about the lack of communication inside the jail. Staff and said with their current workload, changes to policies and procedures weren't always made clear.
"There will be a weekly meeting with the union people, the guards and the warden to discuss what were some situations that happened that week where we need to looka that maybe we can change," Armstrong said.
While members of the community, including WLVR News, have said they would like to see first hand the situation inside the jail, Armstrong said no ones' allowed until COVID restrictions are lifted.
"We just can't," Armstrong said. "Our [jail] buildings like our nursing homes are closed,"
In response to Dean's death, Lehigh County Director of Corrections Janine Donate issued a statement with her condolences saying, "We will continue to do everything we can to keep those that work in our facility, remain in our custody, and those returning to the local community safe and healthy."
But Weikel says the county "needs to get creative" in finding more ways to support correctional officers.
"One of the best we can honor the legacy of Officer Dean," Weikel said. "Is for us to make sure that nothing like this happens again."
A GoFundMe has been set up to help Officer Gary Dean's family with funeral expenses and for his children. More than $25,000 has been raised.
Sign up for our WLVR weekly newsletter to stay up to date with the latest news from the Lehigh Valley and across Pennsylvania
---