'Christine's Law': Bill requiring drivers to clear snow and ice from cars moves forward
'Christine's Law': Bill requiring drivers to clear snow and ice from cars moves forward
By Hayden Mitman
March 22, 2021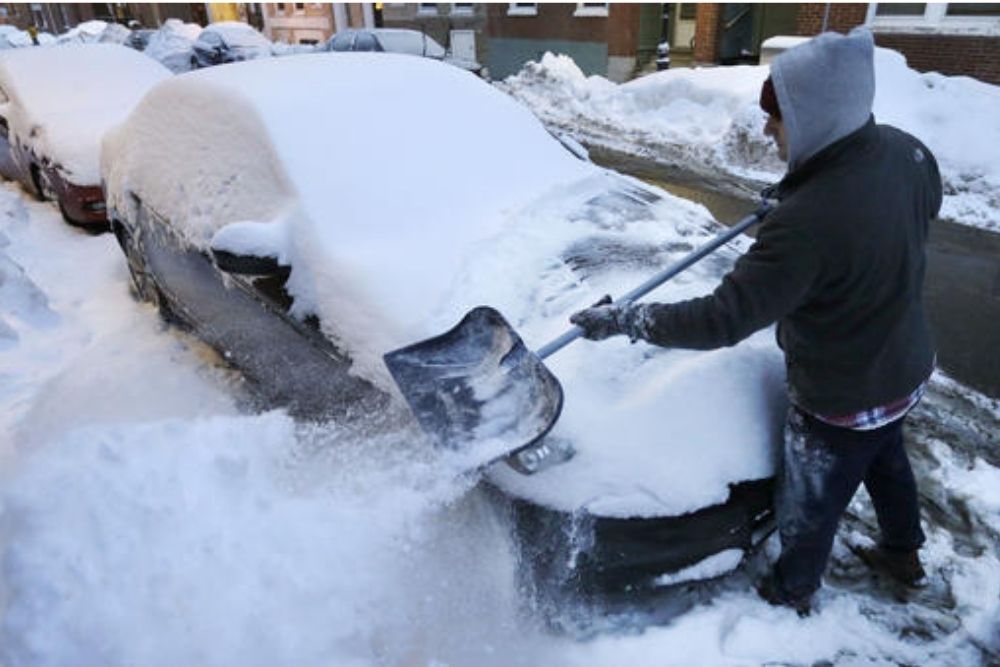 For the past 15 years, state Sen. Lisa Boscola (D-Lehigh/Northampton) has been pushing a bill that would make winter roads safer. The Senate Transportation Committee recently approved it unanimously.
Some call it Christine's Law.
Christine Lambert died on Christmas Day in 2005. She was driving with her family when a chunk of ice fell off a passing truck.
It shattered Lambert's windshield. She died instantly.
Boscola wants to make sure that doesn't happen again. Uncleared snow and ice on vehicles is a safety concern for all drivers, she says.
"You can go into a car repair shop in the wintertime and this is their biggest repair. All of this damage from flying snow and ice," she says.
Right now, there's a fine for drivers if snow or ice from their vehicle causes death or serious injury.
Under Boscola's bill, police can issue a $50 fine for any vehicle not cleared of snow and ice. The new provision significantly increases penalties in the case of death or serious injury.
"This matters. You should see over the last year, how many people gave me pictures of windshields broken, lacerations on noses and faces, also, accidents because people are swerving to avoid snow and ice being thrown from vehicles," Boscola says.
Rebecca Oyler, president of the Pennsylvania Motor Truck Association, applauds the effort to promote safer roadways.
"The trucking industry appreciates being involved in conversations about potential legislation with lawmakers and will continue to use that opportunity to promote safety on Pennsylvania's roadways. We have worked with Sen. Boscola over the past few sessions and applaud her for her pursuit of safer travel on our roads through Senate Bill 114. We are neutral on the bill's language as it passed the Transportation Committee," Oyler says in a written statement.
Boscola expects a vote on the bill in the coming weeks.
Sign up for our WLVR weekly newsletter to stay up to date with the latest news from the Lehigh Valley and across Pennsylvania.
---