Bethlehem Area School District will require masks for all students
Bethlehem Area School District will require masks for all students
By Brittany Sweeney
August 19, 2021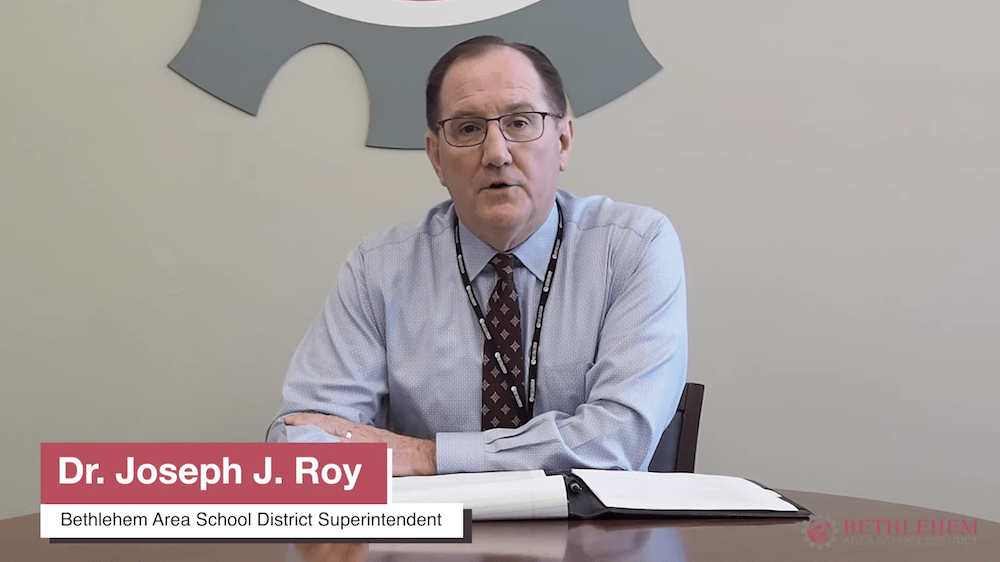 All students in the Bethlehem Area School District will be required to wear masks this fall. 
Superintendent Joseph Roy said Wednesday that the district made the decision to require masks for all students in grades K through 12 because of the climbing number of COVID-19 cases in the area. 
The move implements the top tier of the district's program, "maximum protection."
"We'll be starting in tier 3, K-12 universal masking. After all the conversations and all the studying and talking with the experts, I'm convinced that it's the best way for us to both protect kids, and to have them in school five days a week," Roy said.
The mask mandate system was developed by the district, St. Luke's University Health Network, and Bethlehem Health Director Kristen Wenrich. 
"We created a tiered plan based on several different metrics, including school spread, community spread, looking at vaccination rates," Wenrich said.
Wenrich and Roy both said they hope the number of cases will decline as the year goes on so that the mask mandate can be lifted.
The first day of school for the Bethlehem Area School District is Aug. 30.
Sign up for our WLVR weekly newsletter to stay up to date with the latest news from the Lehigh Valley and across Pennsylvania. 
---