Bethlehem Police Chief Michelle Kott: Safety and common sense are needed for Musikfest
Bethlehem Police Chief Michelle Kott: Safety and common sense are needed for Musikfest, also climbing on cars is a bad idea
By Brad Klein
August 4, 2021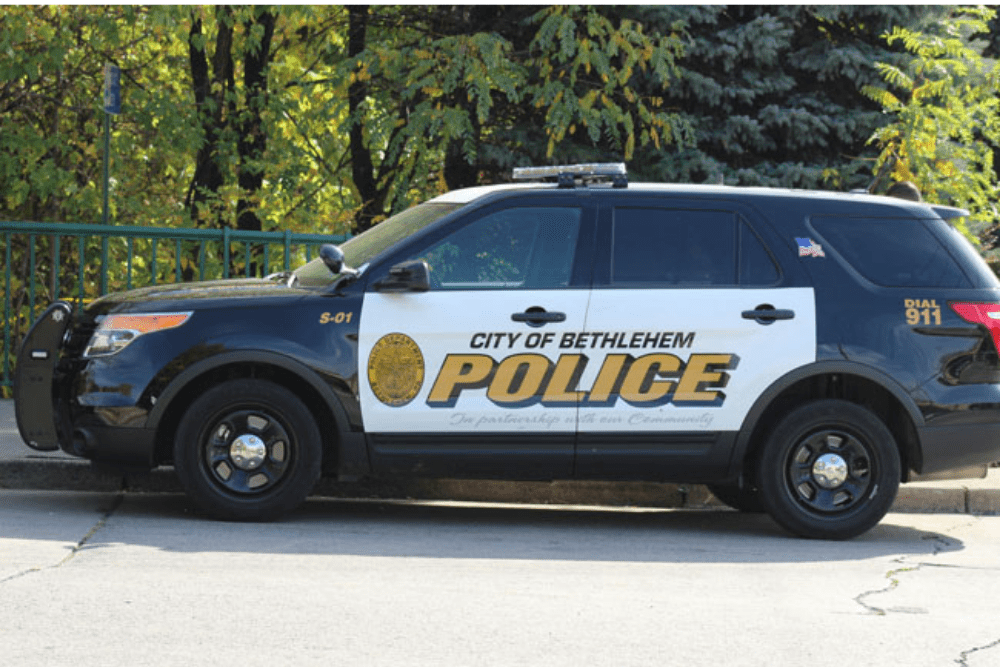 WLVR's Brad Klein speaks with Bethlehem Police Chief Michelle Kott about preparations for this year's Musikfest. Besides the usual issues of crowd control and safety, there is the resurgent pandemic to consider.
Brad Klein
"What organizers call the largest free outdoor music festival in the country, kicks off on Aug. 6 here in Bethlehem. Bethlehem Police Chief Michelle Kott joins us by phone to discuss preparations for this year's Musikfest. 
"Welcome."
Bethlehem Police Chief Michelle Kott
"Hi, thank you so much for having me."
Klein
"Well, in the pre-pandemic year of 2019, Musikfest drew over a million visitors to the Lehigh Valley. Is that the number you are expecting and planning for?"
Kott
"Absolutely. With the majority of the Valley being quarantined and sheltering in place during the pandemic, people have been pent up, they want to get out, they want to enjoy the fantastic weather we've been having and what better than to return to Musikfest?"
Klein
"How do you and the department plan for such a singular event? It's utterly different from the day-to-day routine."
Kott
"It's so incredibly important to work as a team, not only between the police department, the fire department, our Emergency Medical Services (EMS), the health bureau and then working with our municipal partners throughout the Lehigh Valley such as Palmer Township, Forks Township and Easton police departments, our friends at the Pennsylvania State Police and then our federal partners as well, to make sure that individuals can come enjoy themselves and have a safe experience."
Klein
"Based on past years, what are the biggest challenges presented to the force during the festival?"
Kott
"So our department has progressively gotten younger over the past few years. We've had a number of retirements and due to there being no Musikfest last year, we have a number of officers that have never experienced Musikfest before. So that's something that we had a plan for: Going over what those officers can expect, what we're really going to be focusing on and and making sure that they're up to speed on everything as well as residents, making sure that everyone is back on the same page as to parking when streets are closed. It's really stressing that everyone remains patient and cuts each other some slack."
Klein
"Are there noise and behavior issues? Legal issues that are the main stress points for the police department ?"
Kott
"So similar to years in the past because Musikfest has spread out, individuals have often worried about going from one side of town traversing to the other with their Musikfest mug. Am I going to get stopped for drinking a beer in my Musikfest mug? And our approach to this Musikfest is similar to that of the past: We want people to come into town, we want them to visit the festival, visit our local businesses and have a good time, but to do so safely. If you are abiding by the laws, using the sidewalk, you're not walking down the middle of the street, climbing on cars, throwing things at traffic, bringing attention to yourself, our officers are not going to be stopping you and shaking you down to see what's in your Musikfest mug."
Klein
"Don't climb on cars. I'm going to remember that."
Kott
"We have seen a lot over the years, a lot of times. It just comes down to just being responsible and utilizing some common sense."
Klein
"Let me ask you about the role of Bethlehem's mounted unit: Is this when the horse mounted police have their chance to shine?"
Kott
"A lot of people come up and tell me that one of their favorite parts of Musikfest is seeing mounted officers. And I often tell people to remember that not only is it our mounted unit that's out, but also we're very lucky and blessed to have the assistance of the Pennsylvania State Police mounted unit as well as the Lancaster Police Dept. mounted unit."
Klein
"Let me ask, do you enjoy this event or is it just the most stressful week of the year?"
Kott
"It's a little bit of both. I really enjoy it because it's a great opportunity for our local businesses and restaurants to bring people in and perhaps recover from the shutdown that we had over the COVID-19 pandemic. The music is fantastic. It's something that I enjoy going down with my family when I'm off duty just to walk around and listen to and grab a bite to eat. But it is stressful because you want everyone to come and have a good time and be safe. But in our modern times there are so many different things to take into account."
Klein
"It's not an exaggeration to say the eyes of the nation are going to be on Bethlehem: The tourism industry, the music industry and the health departments. Michelle Kott is Bethlehem Chief of Police. She began in that position in October of last year. Thanks for joining us, Chief Kott."
Kott
"Thank you so much for having me."
Sign up for our WLVR weekly newsletter to stay up to date with the latest news from the Lehigh Valley and across Pennsylvania.
---