What You Need to Know: Musikfest, the COVID-19 resurgence and Joe Kovacs
What You Need to Know: Musikfest, the COVID-19 resurgence and Joe Kovacs
By Brad Klein and Jim Deegan
August 6, 2021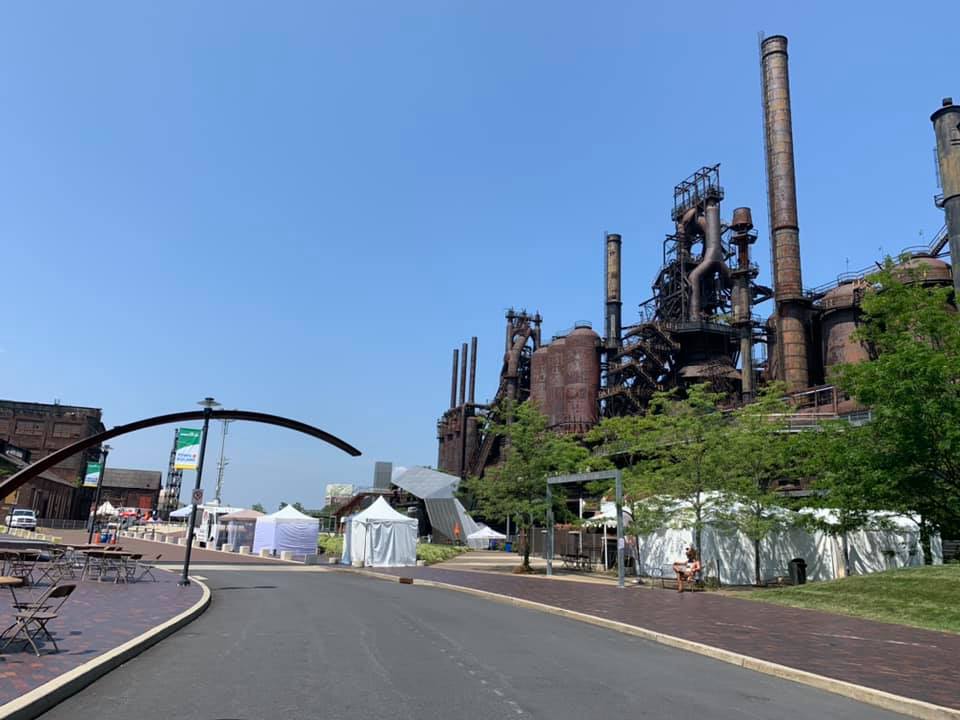 In our regular Friday feature, "What You Need to Know," WLVR's Brad Klein speaks with WLVR Vice President of News Jim Deegan about the week's top local news. This week: Musikfest is back, and that's a boon to the local economy and toward a feeling of 'normalcy'. But the Lehigh Valley is in the midst of a resurgence of Covid-19 cases. No one knows for sure how that will impact visitors to Musikfest this year. Also, Bethlehem native, Joe Kovacs wins silver in the Tokyo Olympics, competing in the shot put.
Brad Klein
"This is WLVR News, I'm Brad Klein. It's our regular Friday feature 'What You Need to Know.' News Director Jen Rehill is away, so I'm joined by WLVR Vice President of News, Jim Deegan.
"Hi, Jim."
Jim Deegan
"Hi Brad, thanks for having me."
Klein
"It's a good news, bad news kind of week locally. Which do we start with?"
Deegan
"Why don't we start with the good news today?"
Klein
"Alright. Musikfest. It has its official start today." 
Deegan
"Lots of people looking forward to this, Brad. Musikfest is back after a year where it was mostly virtual because of the pandemic. It's an institution in the Lehigh Valley, really, and draws, you know, hundreds of thousands of people over its 10-day run."
Klein
"And it's a super important part of the economy."
Deegan
"Very important for businesses on Main Street and throughout Bethlehem who really rely on those visitors who come during that time period."
Klein
"I had an interesting interview this week with Bethlehem Police Chief Michelle Kott. She talked about the network of departments that all come together to police an event of this size, merging municipal, state and federal partners including the Mounted State Police to supplement Bethlehem's own, I think four, horses." 
Deegan
"The Mounted Police are obviously very popular and an important part of Musikfest every year."
Klein
"Now, the tough challenge on this Musikfest and around the Lehigh Valley right now has to do with the Centers for Disease Control and Prevention's (CDC) classification changes to Northampton County and Lehigh County in terms of COVID-19 transmission."  
Deegan
"Yeah, this has really changed a lot in the last 30 days, and unfortunately Brad, you know, it seems like we're going backwards. COVID-19 cases are surging nationally. They're surging in Pennsylvania, they're surging locally. You mentioned, you know, Lehigh and Northampton counties. Lehigh is in a substantial rate of community transmission. It just went to that this week. And Northampton County moved to the highest level of transmission: high. So, challenging to say the least."
Klein
"We heard this week from Dr. Timothy Friel of Lehigh Valley Health Network expressing some of his concerns about the situation:"
Dr. Timothy Friel
"We recognize that over 97% of the hospitalized patients that we have seen are those who are unvaccinated. So this whole terminology of the pandemic of the unvaccinated is really a reality, and it is the primary driver of what we're seeing within our communities.".
Klein
"And of course, with maybe a million people coming to the Lehigh Valley for Musikfest, , it's a big concern right now."
Deegan
"Absolutely. You know, I think it's really important to put this in perspective: we've had in the last two days in Pennsylvania over 3,200 coronavirus cases. In Northampton County alone, the number of new cases over the last seven days is over 100. Putting that in perspective, you know, back, at the height of the pandemic , we were getting 100 cases a day. So we're not at that point . But the disturbing part of all this is the trend line and you know, those numbers just continue to creep up. If you look at the number of hospitalizations in Pennsylvania, as of yesterday, there were 625 people hospitalized in PA. That number is up over 500% in the last month."
Klein
"Wow. Well, we'll be watching those numbers very closely in the coming weeks. Also in the good news category though, I have to mention we had a local Olympian take silver Wednesday night in Tokyo."
Deegan
"Yep, Joe Kovacs is a Bethlehem Catholic graduate. He grew up in the Nazareth area. He is now a two-time Olympic silver medalist. He won a medal in 2016 in Rio but it's a great story for a really good person who has done great things athletically and is a great representative for the Lehigh Valley."
Klein
"He competes, of course, in the shot put, and his teammate actually set a new Olympic record this week as well."
Deegan
"For anybody who's not familiar with the shot put, it's pretty amazing to watch these mammoth individuals who twist and contort and catapult their bodies so they can heave this 16-pound ball 25 meters forward. And it all started at Bethlehem Catholic for Joe Kovacs."
Klein
"It's an amazing story and the Iron Pigs are also on a winning streak as of Thursday night when I'm recording this. Thanks for joining us. That's Jim Deegan, vice president of news here at WLVR.
Sign up for our WLVR weekly newsletter to stay up to date with the latest news from the Lehigh Valley and across Pennsylvania.
---