Allentown mayoral candidates discuss business experience, gun violence and housing affordability in PBS39/WLVR debate
Allentown mayoral candidates tout business experience, discuss gun violence and housing affordability in PBS39/WLVR debate
By Tyler Pratt
October 15, 2021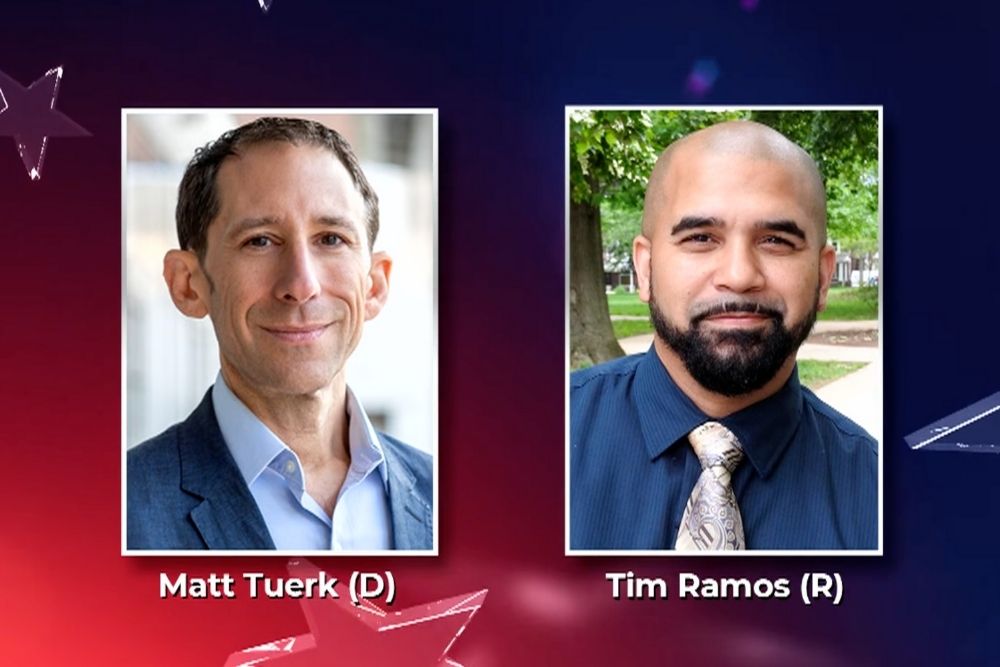 Allentown voters will soon decide on a new mayor.
The two candidates, Republican Tim Ramos and Democrat Matt Tuerk faced off in a debate Thursday night on PBS39 and WLVR.
Housing affordability was a top issue. Both agreed on dipping into federal American Rescue Plan Act (ARPA) money to help. Allentown is slated to receive nearly $60 million in total ARPA funding.
But the two disagreed on how to use it.
Tuerk said 30% of the ARPA funding should go to housing to improve old homes and make them more energy-efficient.
"A lot of our housing stock is in poor condition because it was built 100 years ago or more and it wasn't built to last that long," Tuerk said.
Tuerk also said the money should be used to help create jobs in the region.
Ramos countered, saying many companies currently have jobs available. He said the funds should be spent on facilitating homeownership in the city.
"A lot of our community can afford a mortgage," Ramos said. "What they don't have is $10,000, or $5,000 to $10,000 sitting aside where they can put an affordable downpayment on a property."
The two also debated how they would tackle crime in the city.
While earlier this year Allentown police-reported major crimes were down in the city, the city experienced identical homicide numbers over the past two years: nine in 2019 and nine in 2020.
On Tuesday, a shooting near downtown Allentown left one victim dead. Just prior to Thursday night's debate, Allentown police reported another shooting on the city's east side, where the victim received a non-life-threatening injury.
Ramos said he has years of experience combating violence in neighborhoods as a community activist.
"I created a program called City Life where we did direct youth engagement to deter young people from going down the same path as many of their peers," Ramos said.
Tuerk also said he supports working with community neighborhood organizations.
"We need to work closely with trusted messengers, who can carry an anti-violence message and who can be allies to both the city and the police department as we work together to stem crime in Allentown," Tuerk said.
Both candidates touted their business experience on a wide variety of topics during the hour-long debate, where the candidates appeared virtually. At several points, both Tuerk and Ramos tooks shots at each other about who was more of a local resident and who would be a better fit for the job based on their time spent living in the city.
Tuerk says he has lived in the city since 2004, Ramos since the 1980s.
Neither has previously held elected public office.
Sign up for our WLVR weekly newsletter to stay up to date with the latest news from the Lehigh Valley and across Pennsylvania.
---