Dr. Rachel Levine, Pa's former secretary of health, promises inclusion in her new role as a four-star public health service admiral
Written by Mariella Miller on October 20, 2021
Dr. Rachel Levine, Pennsylvania's former secretary of health, promises inclusion in her new role as a four-star public health service admiral
By Dave Heller
October 20, 2021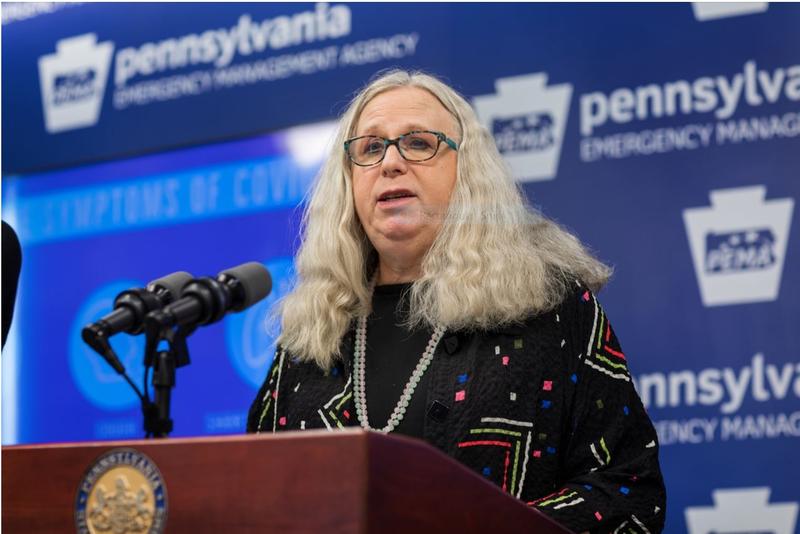 Pennsylvania's former secretary of health is now a 4-star admiral. Dr. Rachel Levine was confirmed Tuesday to lead the U.S. Public Health Service Commissioned Corps by the U.S. Senate.
She is the first openly transgender four-star officer in the nation's eight uniformed services.
The U.S. Public Health Service Commissioned Corps is a 6,000-person force that responds to health crises on behalf of the federal government, including administering coronavirus vaccines and delivering care after hurricanes.
Levine is the organization's first female four-star admiral and stressed the importance of inclusiveness following her swearing-in ceremony;
"I commit to you that I will be rigorous in my approach. I will follow the science to build a healthier future where we work to create an environment in which no-one is left behind," Levine said.
During her tenure as Pennsylvania's health secretary, she became well-known for her daily COVID-19 updates and reminding residents to wear a mask. Earlier this year she was tapped by President Joe Biden to serve as United States assistant secretary for health.
Levine is one of only a few openly transgender government officials in the United States and the first to hold an office that requires Senate confirmation.
Sign up for our WLVR weekly newsletter to stay up to date with the latest news from the Lehigh Valley and across Pennsylvania.
---