Northampton County Executive race ignites over national political issues
Northampton County Executive race ignites over national political issues
By Hayden Mitman
October 5, 2021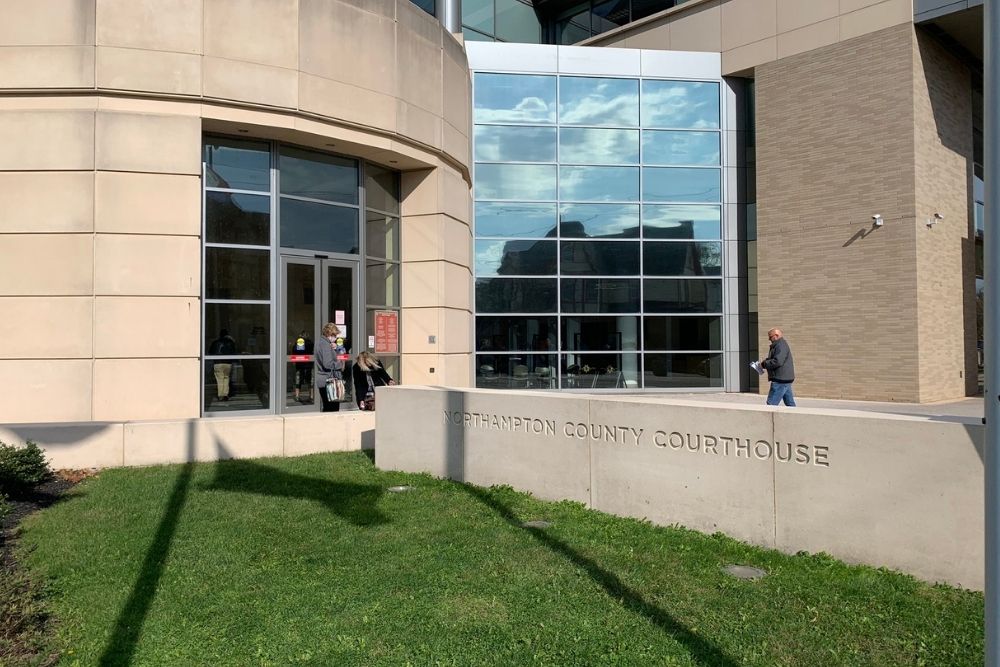 The race for county executive in Northampton County has been controversial from the start.
In part because the Republican candidate, Steve Lynch, took part in the protests in the U.S. Capitol on Jan. 6 and shared video of himself marching through the streets of Washington D.C. that day.
Lynch also made headlines this summer when he promised to confront school boards over masking mandates.
In a now viral video taken at a rally in Harrisburg, Lynch said:
"You go into school boards to remove 'em. That's what you do. They don't follow the law. They don't follow the law. You go in and remove 'em. I'm going in with 20 strong men and I'm going to speak in front of the school board and I'm going to give them an option. They can leave, or they can be removed."
A personal trainer and newcomer to local politics, the Facebook page for Lynch's campaign is also full of anti-vax memes.
Political analyst and former Lehigh Valley Congressman Charlie Dent, a lifelong Republican, said this shows the impact Donald Trump has had on the party.
"Obviously, the Trump factor is now kind of spilling into local politics," he said.
Dent said that means candidates are focused on national issues in municipal elections.
"In fact, you could say much of local politics have become quite national, and I think that's what we are witnessing in Northampton County today, the nationalization of local politics for better or worse. And, I suspect in this case, for the worse," he said.
Current County Executive, and Lynch's opponent, Democrat Lamont McClure described the reaction to Lynch's comments.
"He then takes to a microphone just a few short weeks ago and terrorizes school board members such that the superintendent of Northampton Area School District had to reach out to the Northampton County sheriff to get sheriff's deputies there to protect the school board members because they were terrorized," he said. "And, you know, Lynch is a domestic terrorist and he needs to be treated as such."
To that end, McClure has refused to debate his opponent, saying he doesn't want to provide a platform for further threats.
Lynch has not responded to requests for an interview.
But in an interview with the Philadelphia Inquirer he acknowledged his participation Jan. 6, calling the experience, "amazing."
Lynch claims, however, he did not breach the Capitol building.
Sign up for our WLVR weekly newsletter to stay up to date with the latest news from the Lehigh Valley and across Pennsylvania.
---