Staffing issues at Gracedale draw a crowd to hear Northampton County Executive Candidate Steve Lynch
Written by Mariella Miller on October 26, 2021
Staffing issues at Gracedale draw a crowd to hear Northampton County Executive Candidate Steve Lynch
By Hayden Mitman
October 26, 2021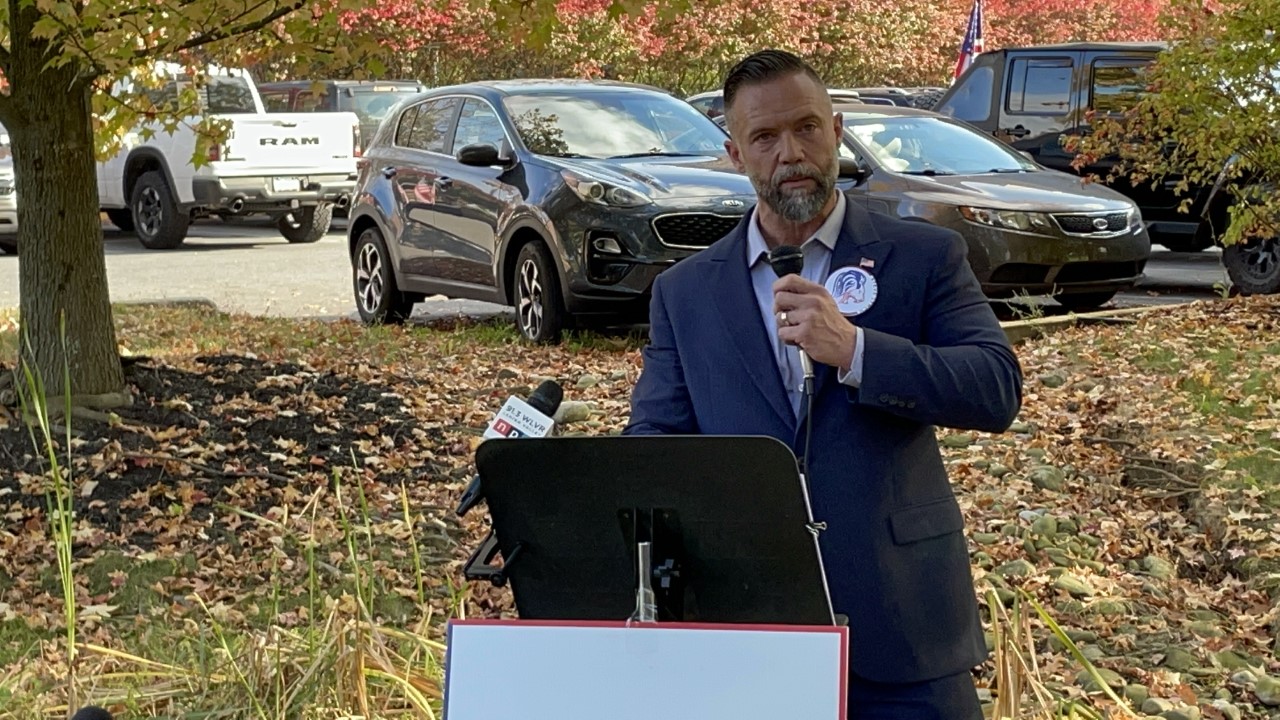 NAZARETH, Pa. – The Republican candidate in Northampton County's Executive race is calling attention to what he said are staffing issues at Gracedale Nursing Home. 
Steve Lynch said employees have lost their jobs due to vaccine mandates, but county officials dispute these claims.
Lynch has previously courted controversy for suggesting '20 strong men' confront local school boards over masking.
He said he opposes vaccine mandates, but doesn't like to be called an anti-vaxxer.
"What I have specifically said is people should have the choice whether to put a mask on or take a shot. That's not happening. People are losing their jobs," Lynch said.
He held a press conference Monday for roughly 75 people in front of Gracedale, calling it a short-staffed, mismanaged facility.
"We had one of the best supervisors here that quit, resigned, because of being forced to take the vax," he said.
But county officials said there isn't a vaccine mandate for nursing home employees.
In an email to WLVR News, Gracedale administrator Jennifer Stewart-King said the facility is planning for the federal healthcare vaccine mandate President Joe Biden announced in August. But, hasn't made it a requirement.
Stewart-King said four people have voluntarily resigned but their departures have not led to a staffing crisis at the home.
Sign up for our WLVR weekly newsletter to stay up to date with the latest news from the Lehigh Valley and across Pennsylvania.
---