First shots for children begin to roll out
Written by Mariella Miller on November 8, 2021
First shots for children begin to roll out
By Brittany Sweeney
November 8, 2021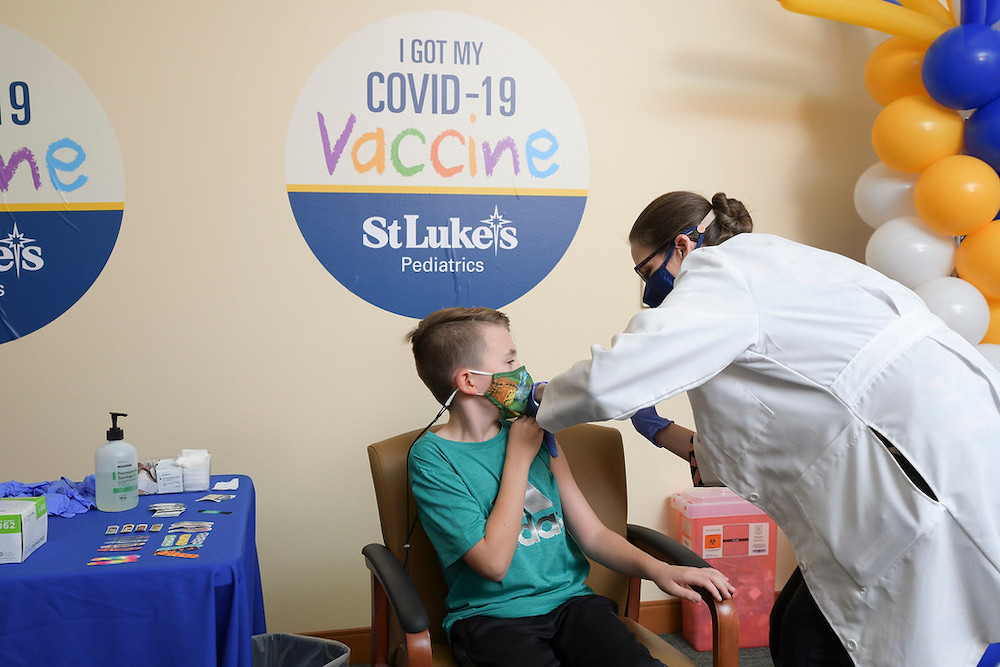 Kids aged 5-11 can now receive a COVID-19 vaccine. Shots are already being administered across the Lehigh Valley.
St. Luke's University Health Network began vaccinating younger children within hours of the FDA approval.
August Mascitti is an elementary school student from Hellertown.  He received his first dose at St. Luke's West End Medical Center in Allentown. 
"I was excited to get my shot because I was the first one at St. Luke's and also because I said, I think I am a good role model for other kids and I didn't want anybody to be scared about getting a shot," he said.  
August's mother, Kara Mascitti, said she's proud of her son for setting an example.
"I think it's the last step that we need in order for kids to get back to normal living, being able to do activities with their friends and having sleepovers and getting back to school without needing to wear a mask," she said.
The shot for kids is a series of two, but a lower dose than adults.
St. Lukes, Lehigh Valley Health Network and the Allentown and Bethlehem health bureaus are all administering COVID-19 vaccines to kids aged 5-11 by appointment only.
Sign up for our WLVR weekly newsletter to stay up to date with the latest news from the Lehigh Valley and across Pennsylvania.
---