GOP slate supported by landfill PAC sweeps Lower Saucon Twp. race
Written by Jim Deegan on November 5, 2021
GOP slate supported by landfill PAC sweeps Lower Saucon Twp. race
By Tyler Pratt
November 5, 2021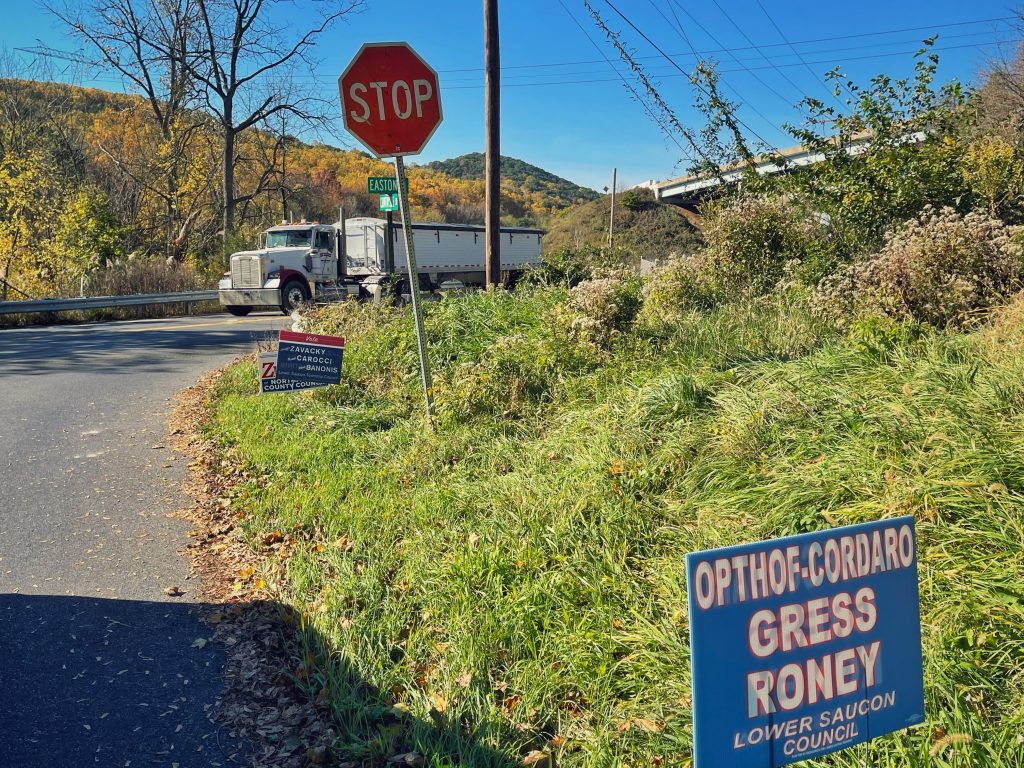 An out-of-state landfill company dumped tens of thousands of dollars into a Lehigh Valley municipal race in the hope of electing several Republican candidates. 
They all won.
Jason Banonis and Tom Carocci currently sit on Lower Saucon Township Council. They, along with newcomer Jen Zavacky, ran as a team to successfully secure the three open seats.
Texas-based Waste Connections owns the Bethlehem Landfill in the township. It recently applied to expand. 
And through a New York-based political action committee (PAC) called Responsible Solutions for Pennsylvania, it poured at least $75,000 into advertising and campaigning for the three Republicans, according to campaign finance reports.
Neither the candidates nor their campaigns received money directly from the PAC
Victoria Opthof-Cordaro was one of three Democrats who also ran, unsuccessfully, as a coalition.
"I wish we didn't have the availability of corporations putting their interests into campaigns," Opthof-Cordaro said. "I think it changes the dynamic and it also changes who has a voice."
The Democrats' campaign highlighted the money Waste Connections spent and questioned what influence it may play over future council decisions around the landfill.
"It makes it certainly hard to run a fair race and get your message out there when you have such a difference in spending capacity available to you," Opthof-Cordaro said.
Banonis previously told WLVR he didn't know who the PAC was and that the candidates didn't accept money from it. 
Banonis couldn't be reached for comment for this story.
Sign up for our WLVR weekly newsletter to stay up to date with the latest news from the Lehigh Valley and across Pennsylvania.
---