Human trafficking survivors and advocates raise awareness at Bethlehem vigil
Written by Mariella Miller on November 11, 2021
Human trafficking survivors and advocates raise awareness at Bethlehem vigil
By Tyler Pratt
November 11, 2021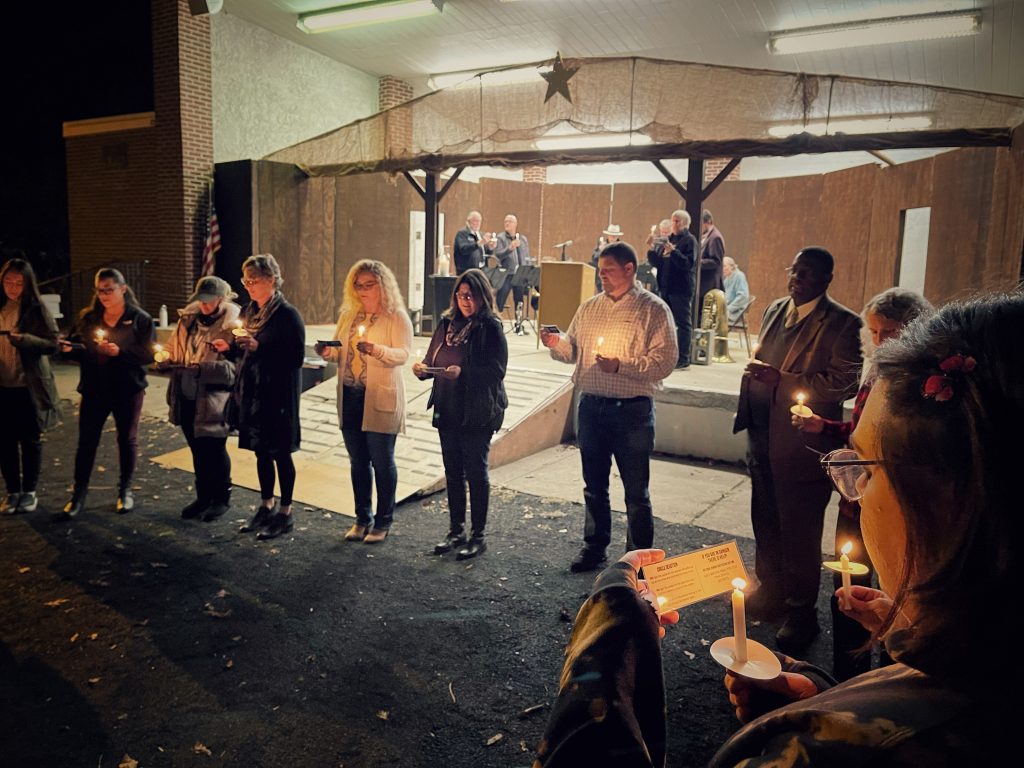 Pennsylvania ranks among the top human-trafficking sites in the country, both for victims and number of prosecutions.
Human trafficking forces or coerces victims into unwanted labor or prostitution.
Survivors and their advocates gathered in Bethlehem's Rose Garden on Tuesday for a candlelight vigil to raise awareness about the exploitation of vulnerable individuals here in the Lehigh Valley.
Alyssa only gave her first name when she took the stage at the vigil. She said that years ago, she thought she wanted to be a sex worker to get ahead in life. But when she was lured in a sex trafficking ring, she lost agency over her body.
"You get raped and you get robbed," Alyssa said. "You get run over. You get conned. You get played, you really do. And you will suffer. And if you haven't, that's just because you haven't yet. And nobody really told me."
Vicky Nisbet works at the women's resource center, Bloom. She read a poem by a trafficking survivor, Jensen, who suffered from drug addiction.
"Remember all the times you cried, needle in your arm?" Nisbet read. "Just one more time. You ask yourself 'how did I get here?' Push the plunger down, erase all fear."
The evening was hosted by the Lehigh Anti-Trafficking Collaborative, a group of social justice organizations.
Dee Dee Foran is with the Rotary Club of Bethlehem. She said sex trafficking in the Lehigh Valley got worse during COVID-19.
"People think these girls are willing to do this but about 98% of them are not," Foran said. "And they aren't even making the money, the money is going to their pimps. They are being forced to do it."
At the end of the evening, the group lit candles and stood in a circle in the park. They listened to prayers and hugged one another.
The Lehigh Anti-Trafficking Collaborative is hosting events all week, in part to link victims with resources and connect survivors with one another.
Organizationations like Bloom and Valley Youth House help people track down identification cards, provide clothing and shelter, and find health services.
For more information, report tips or to get help, call the National Human Trafficking Hotline at 888-373-7888.
Sign up for our WLVR weekly newsletter to stay up to date with the latest news from the Lehigh Valley and across Pennsylvania.
---