Is the time change keeping you up? Tips for better sleep
Written by Jim Deegan on November 9, 2021
Is the time change keeping you up? Tips for better sleep
By Brittany Sweeney
November 9, 2021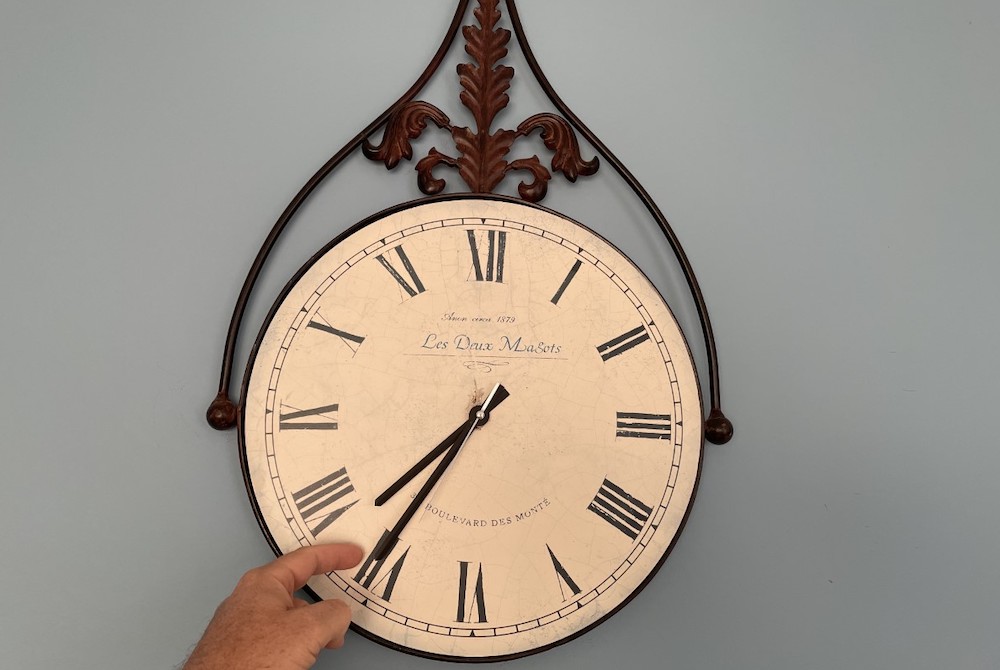 It takes a lot for Britny Clinton to keep up with her 1-year-old son, Caleb.
Sleep is essential to the process, but catching those Zs has not always been easy for the mom of three.
"It was really difficult to still, you know, function being so sleep deprived all the time and taking care of other children at the same time," Clinton said. 
When Caleb was just 9 months old Clinton called in reinforcements.
"He just wasn't sleeping well at all, especially at night. He was not sleeping through the night and some nights he was waking up every hour, which was just really exhausting for all of us," Clinton said.
Enter Ronee Welch, owner of Sleeptastic Solutions in Macungie.
The sleep consultant works with clients worldwide to get her clients' sleep schedule sorted out
"In a perfect world we're able to say goodnight, kisses and hugs, lay them down and be able to walk out without any tears without any bussing and so that's the goal. That's what we work to get to," Welch said.
This time of year can be nerve wracking for parents as the time change threatens the sleep patterns of adults as well as kids.
"A little bit, yeah, especially as we you know, put the clock backwards and, you know, if my kids are now waking up at 6:30-7, I don't want to wake up at 5:30 a.m.. But at the same time, I kind of know now what works for Caleb. So hopefully, if we have any setbacks, I can just reimplement what I learned and we can get back to sleeping better," Clinton said.
"So with daylight saving time, it can be a really scary time for parents, especially parents with young kids. So how do we get through it? Take a deep breath," Welch said.
"Parents always worry, how am I going to handle the time change whether it's falling back in the fall or springing forward in the spring, both kind of have their challenges," she added.
Welch said there are ways to prepare yourself or your child for the change, starting with a schedule.
"The first one I would say is to really be aware of awake times, a wake window. You may hear that, and that really means it's the time that your child is awake in between periods of sleep. So that might be in between naps, before bed, those kinds of things and understanding what your child needs based on age and then their personal sleep needs is really how it can be a key to finding that sweet spot. You know, what's the best thing to have my kiddo go to bed easily, right?" Welch said.
Next, she said, is looking at the surroundings and creating a calm space.
"The second one would be bedroom environment. Where are they sleeping? Wherever their spaces could be room sharing with you or it could be their own space," Welch said, "but you want to look at something that's dark, nice dark room, you want to look for a little bit on the cooler side, just in general, people tend to sleep better when it's just a little cooler, just a degree or two, nothing crazy and then also like white noise, white noise is a great way to kind of help mask both indoor noises, outdoor noises, and it's calming."
The process has become a lifeline for Clinton.
"Usually he will drink some milk," Clinton said. "Alright, so after he has his milk, what's next? So I'll put him in his sleep sack, we give him his lovey and we turn on the sound machine and just put him in his bed."
Another secret is the room-darkening blinds.
"So she has a list of recommended products and one she had listed was this black out sheet," Clinton said. "Oh wow!"
The third tip Welch had is to tweak your bedtime routine.
"Being able to have something kind of short and sweet," Welch said, "Maybe like 20 minutes or so where, if they're younger children, they might be still having a bedtime feed. Or if they're a little bit older, they might have a snack, some quiet playtime, they're getting ready for bed pajamas, brushing their teeth, if they're older, and then reading some stories, right. So things that are calming and relaxing can help to get that mood."
And finally, Welch said, consistency is key.
"The more consistent you can be, the better off everyone's going to be. Their body and mind will get used to, oh, we do these things before bed or before sleep. Great. I know what's coming next and so that's going to help you in the long run and it's going to help them too," Welch said.
And while those sleeping tips are ideal for kids, they are the same guidelines she also uses with adults.
"So maybe we're not reading books before bed," Welch said. "But we still are reading, we're still having downtime and still have a consistent bedtime. Hopefully all those same things. We're still kind of looking for that ideal bedtime for ourselves. So all of those things can really be transferred to adults in general, too. So really think about your bedroom environment and what your sleep habits are and things like that and hopefully everybody can get some better sleep."
The sleep guru says not only will these practices get you over the hump, they will set you up for a lifetime of sound sleep.
Just ask that mom of three who's keeping up with a teen, a toddler and a 1-year-old.
"He's sleeping through the night. It's amazing. He takes great naps," Clinton said. "Within just a few days of working with Ronee, he was going to sleep and staying asleep for 10 hours and at best now will sometimes get like a 12-hour stretch."
Twelve hours of rest that gives Clinton and Caleb the revitalization they need.
"Clarity and the energy to play with my other kids and just," Clinton said, "You know, be more alert to what needs to happen throughout the day. "
Sign up for our WLVR weekly newsletter to stay up to date with the latest news from the Lehigh Valley and across Pennsylvania.
---