It's 'worth it': Bethlehem police chief lines up for COVID-19 booster
Written by Mariella Miller on November 15, 2021
 It's 'worth it': Bethlehem police chief lines up for COVID-19 booster
By Jen Rehill
November 15, 2021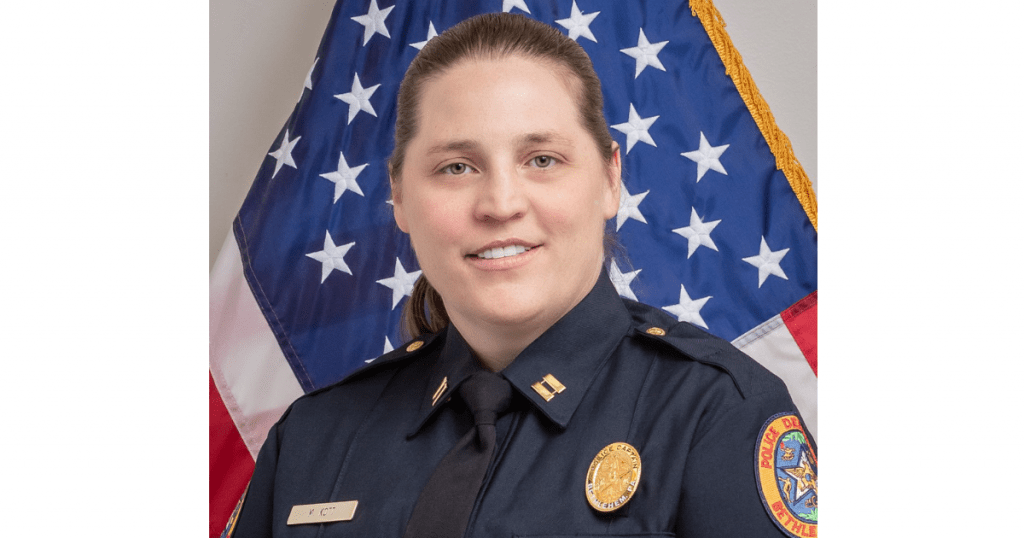 Bethlehem Police Chief Michelle Kott joined dozens of others Monday at city hall. She rolled up her sleeve to get a COVID-19 booster shot from the city health bureau.
Kott said she's encouraging everyone to get vaccinated or get a booster to help stem the spread of the virus.
"My wife is an ICU nurse up at Lehigh Valley Muhlenberg and she's been on the front lines. She's seen firsthand what COVID-19 has done to our community," Kott said. "Anything that I can do to encourage people to come out and get vaccinated is worth it."
The Bethlehem Health Bureau is offering COVID-19 vaccinations and boosters, as well as flu shots, at city hall on Monday afternoons through December.
Appointments are required. For more information or to make an appointment, visit the Bethlehem Health Bureau website or call 610-865-7083.
Sign up for our WLVR weekly newsletter to stay up to date with the latest news from the Lehigh Valley and across Pennsylvania.
---