Lehigh County Executive Phil Armstrong declares himself winner in tight race
Written by Jim Deegan on November 3, 2021
Lehigh County Executive Phil Armstrong declares himself winner in tight race
By Tyler Pratt
November 3, 2021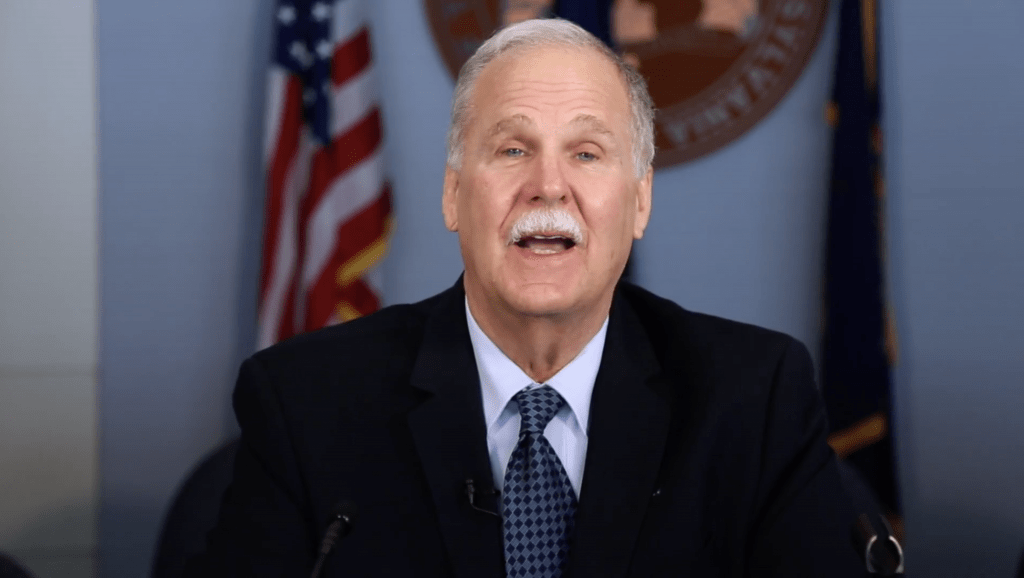 After a seesaw night of vote-counting that was too close to call, incumbent Lehigh County Executive Phil Armstrong declared victory today over Republican challenger Glenn Eckhart.
Unofficial county election returns showed that with all county precincts reporting, Armstrong won 51.75 percent of the vote with 36,265 votes. Eckhart, a former county commissioner and Lehigh's former controller, captured 48.15 percent, or 33,752 votes.
"Never give up. Last vote was just counted," Armstrong said in a text just before 3:40 a.m.
On Facebook, he thanked his supporters in the wee hours of the morning.
"Thanks for everyone who never gave up on us," he said. "Your help and support has brought tears to my eyes. I look forward to working for all the people of Lehigh County for the next four years. This was a great victory for the people of our county."
The race was close all night in the hours after the polls closed. And at one point, the county's online results actually showed Eckhart defeating Armstrong with 100 percent of the vote in. But it wasn't clear if and when all of the county's mail-in ballots were counted.
County spokesperson Laura Grammes confirmed to WLVR News at 8:20 a.m. that all mail-in ballots have now been counted and all of the county's 161 voting precincts have reported.
Eckhart, of Salisbury Township, has yet to concede the race and did not return messages seeking comment.
More than 70,000 voters cast ballots countywide. Countywide results for the 2021 general election can be found here.
Sign up for our WLVR weekly newsletter to stay up to date with the latest news from the Lehigh Valley and across Pennsylvania.
---