Lehigh Valley school districts sort through confusion over mask mandate
Written by Jim Deegan on November 12, 2021
Lehigh Valley school districts sort through confusion over mask mandate
By Chloe Nouvelle
November 12, 2021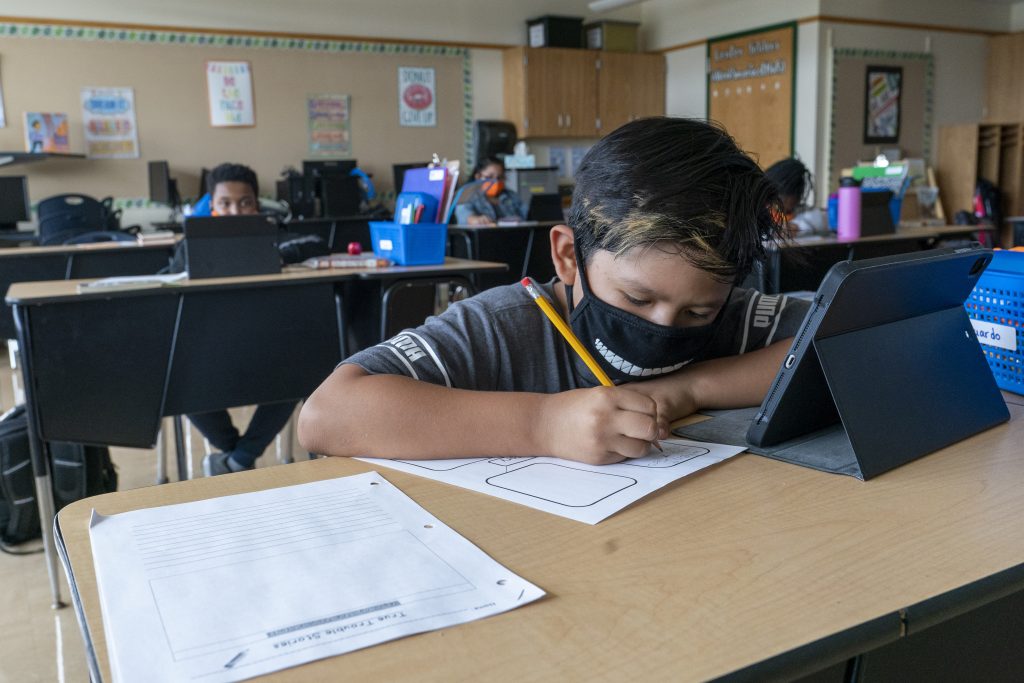 WHITEHALL, Pa. – Schools are in the middle again when it comes to the state's mask mandate. 
That's because on Monday, Gov. Tom Wolf announced he intended to end the mask mandate for schoolchildren in January. Just two days later, a court struck down his administration's original order. Shortly after the court's decision was released, the state Health Department appealed it.
When the court initially rejected the state's school masking order, Whitehall-Coplay School District Superintendent Robert Steckel reached out to his district's solicitor in order to receive guidance on what the decision meant for schools.
"[It] certainly was a tumultuous 24 hours there. But all in all, it could have been a lot worse and I think months ago it may have caused a little more turmoil," Steckel said.
Steckel explained that shortly after the court's decision came down, the state's department of education issued guidance to schools. He said the department recapped the case the court considered and ruled on and explained that an appeal was filed.
"As we've gone through this pandemic, people have become more and more patient and more and more understanding of the role that our schools are playing and really the limits of our powers to make some decisions," said Steckel.
Steckel explained that the uncertainty around when final decisions about masking will be made (from the state or court) is challenging.
But for now, Pennsylvania's schoolchildren will need to continue wearing masks to school.
Sign up for our WLVR weekly newsletter to stay up to date with the latest news from the Lehigh Valley and across Pennsylvania.
---