Pa. Turnpike Commission braces for busiest holiday travel season of the year
Written by Mariella Miller on November 23, 2021
Pa. Turnpike Commission braces for busiest holiday travel season of the year
By Chloe Nouvelle
November 24, 2021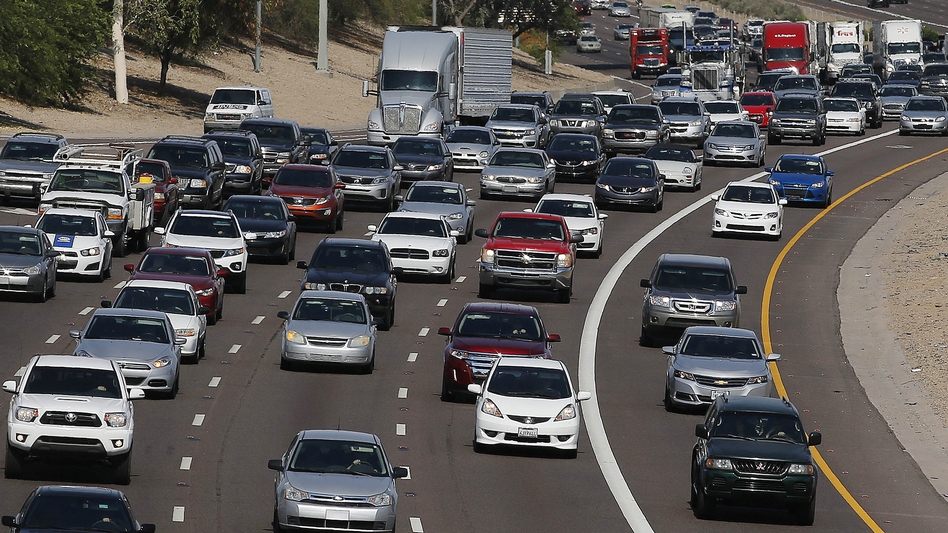 With holiday travel comes holiday traffic.
Officials at the Pennsylvania Turnpike Commission expect the Thanksgiving holiday to be the busiest holiday of 2021 for its network of roads.
"We certainly endured an awful lot of restricted travel over the last two years, leading to the pent-up demand to get out and be on the road for this holiday season," said Craig Shuey, chief operating officer of the Pennsylvania Turnpike Commission.
Shuey announced that he expects 3.1 million drivers to travel the Turnpike's system between Nov. 23 and Nov. 28.
But he warns that they're seeing a "disturbing trend of extremely distracted driving."
"The vast majority of the crashes that we're seeing happen on the turnpike of late are the result of people not paying attention to the conditions that they're facing," Shuey said. "So for this particular holiday and all days, we would ask you to pay attention to what you're doing while you're driving."
State officials also announced that law enforcement will be "cracking down" on impaired drivers this holiday season, and will be working to identify drivers under the influence of alcohol, illegal drugs, and prescription medications.
Sign up for our WLVR weekly newsletter to stay up to date with the latest news from the Lehigh Valley and across Pennsylvania.
---