The day after: A look at some of the Allentown and Lehigh County races
Written by Mariella Miller on November 3, 2021
The day after: A look at some of the Allentown and Lehigh County races
By Brad Klein
November 3, 2021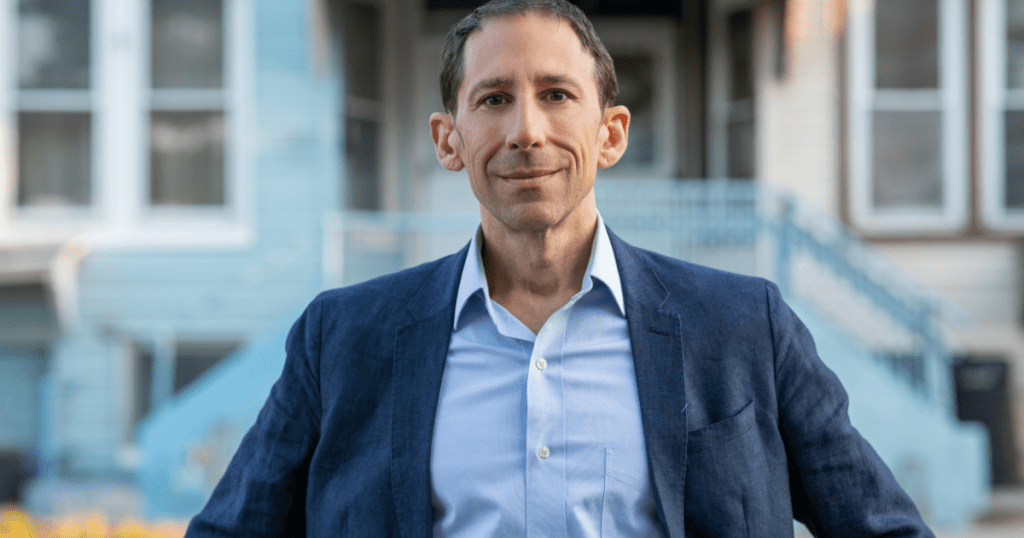 BETHLEHEM, Pa. – WLVR's Brad Klein and Genesis Ortega talk about Tuesday's election: the Allentown mayoral race; Lehigh County Executive race; Allentown City Council; Lehigh County Commissioners; judges of the Lehigh County Court of Common Pleas. 
All results are still unofficial.
To keep up with WLVR's news coverage and more, sign up for our weekly newsletter at WLVR.org.
Brad Klein
"I'm joined now by WLVR's Genesis Ortega. Good morning, Gen."
Genesis Ortega
"Good morning, Brad."
Klein
"You've been watching Allentown where Ray O'Connell will be stepping down as mayor. Democrat Matt Tuerk won a crowded Democratic primary, making him the front runner in a city dominated by Dems.
Republican Tim Ramos would have been Allentown's first Republican mayor since 2001 and there was also independent candidate Solomon Tembo, a long shot.
"What results do we have?"
Ortega
"You know what, Brad? It's no surprise that Matt Tuerk won in a city that's heavily Democratic but I think the wild card in this race was that Tim Ramos is Hispanic in a city that's majority Hispanic.
"So I was watching to see how they would fare running against each other and how people would vote: if they would be faithful to party allegiance or take a chance on a Hispanic last name.
"And so, as we saw, Tuerk was victorious last night. And like you said, Tembo really was a long shot.
"I stopped in to see both of these gentlemen at their watch parties. Ramos was in downtown Allentown and Tuerk was just a few blocks away where other Democratic candidates were gathered together supporting him as well.
"The margin of victory in that race was 63% to 34%."
Klein
"What was the mood in the respective watch parties?"
Ortega
"You know what, Ramos was pretty uplifting and upbeat despite knowing that it wasn't going his way, and Tuerk was really energetic . People were really excited for him. He was jumping around, I think that's kind of his mood level all the time. But people were in a really good mood."
Klein
"There's nothing like winning to improve your mood.
"The Lehigh County executive race was a close one. Democratic incumbent Phil Armstrong is now claiming victories, but tallies are still unofficial. He currently has about 2,500 more votes than his challenger, Republican Glenn Eckhart. But the race was very close at times, probably when you called it a night last night, late in the evening."
Ortega
"Yeah. I think, you know, just before 3 a.m. it was really close and Eckhart was on top. and this race really was the surprise of the night as to how close it really was. Our coworker Tyler Pratt spoke with Armstrong early on that night and he seemed to blame the Republican backlash to the Biden election.
"But he also said a civil lawsuit filed by former County 911 dispatchers which alleged racist behavior in the call center hurt his campaign even though those allegations were denied by Armstrong and other county officials. It's never really a good thing when community leaders are calling for your resignation a week before the election."
Klein
"Looking at other races for just a moment, the city council and county commissioners race. What do we have there?"
Ortega
"You know what, Brad? There's a new mayor, there's going to be a new president of city council for Allentown, so it seems like it's the departure of the old guard and some new faces are coming in, notably the youngest council member elected in the history of the city of Allentown, Natalie Santos appears to have been victorious. All of the other incumbents won their races and over on the county commissioner side. You know, we saw that all the incumbents that were running also won re-election."
Klein
"Going a little further down the ballot, the judge of the court of common pleas in Lehigh County."
Ortega
"Right. With that race, all three of the Republican candidates appear to be in the lead. It is a very close race. Still too close to call in that one. The important thing I think for this race for Lehigh County residents and county voters to know is that the courts are impartial. Judges are nonpartisan and regardless of who's elected party politics doesn't play or shouldn't play any type of role in these seats."
Klein
"Well thanks so much for joining us, Genesis."
Ortega
"Thanks for having me, Brad."
Sign up for our WLVR weekly newsletter to stay up to date with the latest news from the Lehigh Valley and across Pennsylvania.
---