Alison Beam says she will resign as Pennsylvania's acting health secretary
Written by Mariella Miller on December 14, 2021
Alison Beam says she will resign as Pennsylvania's acting health secretary
By Brett Sholtis / Transforming Health
December 14, 2021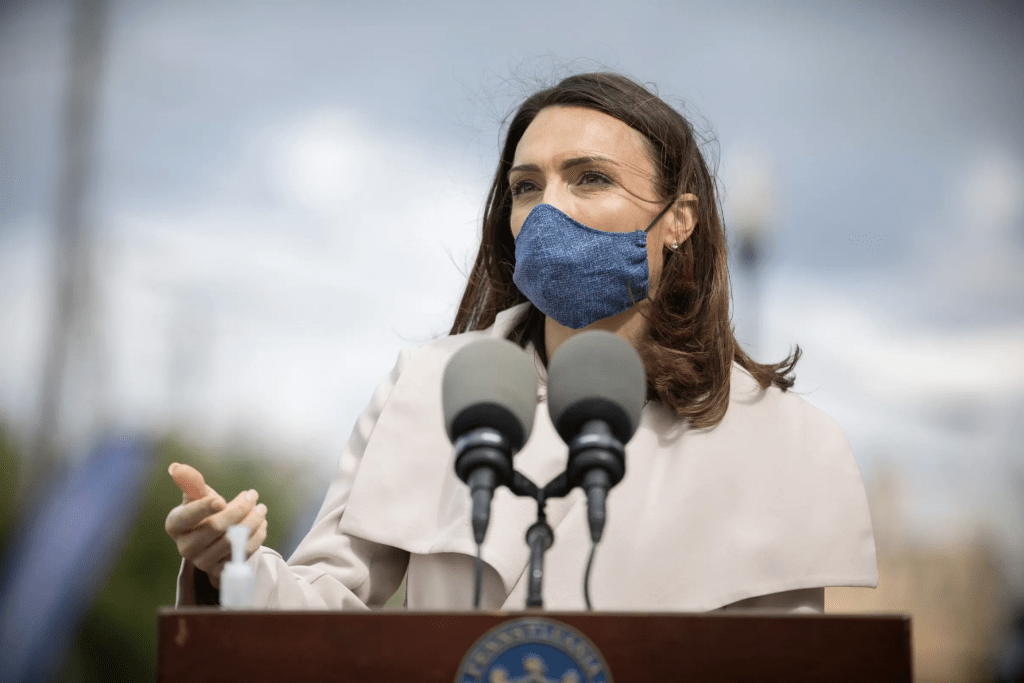 The state's acting health secretary plans to leave her position at the end of the year.
When Alison Beam stepped into the role of acting health secretary in January, hospitals were overwhelmed with COVID-19 patients and the life-saving vaccines were not yet available. 
Beam stepped up when the Biden administration appointed her predecessor, Dr. Rachel Levine, to serve as assistant secretary for the U.S. Health Department. 
Beam previously served as deputy chief of staff for Democratic Gov. Tom Wolf. 
As acting health secretary, Beam oversaw COVID-19 vaccine distribution across the state and initiated a school mask mandate that was recently shot down by the Pennsylvania Supreme Court.
The Health Department's Executive Deputy Secretary Keara Klinepeter will be the new acting secretary.
The administration did not give a reason for Beam's resignation. Wolf is heading into his last year as governor.
The health department and governor's office did not respond to requests for more details. 
Sign up for our WLVR weekly newsletter to stay up to date with the latest news from the Lehigh Valley and across Pennsylvania.
---