Cases surge, guidelines change: Juggling a household when a family member gets COVID
Written by Jim Deegan on December 30, 2021
Cases surge, guidelines change: Juggling a household when a family member gets COVID
By Hayden Mitman
December 30, 2021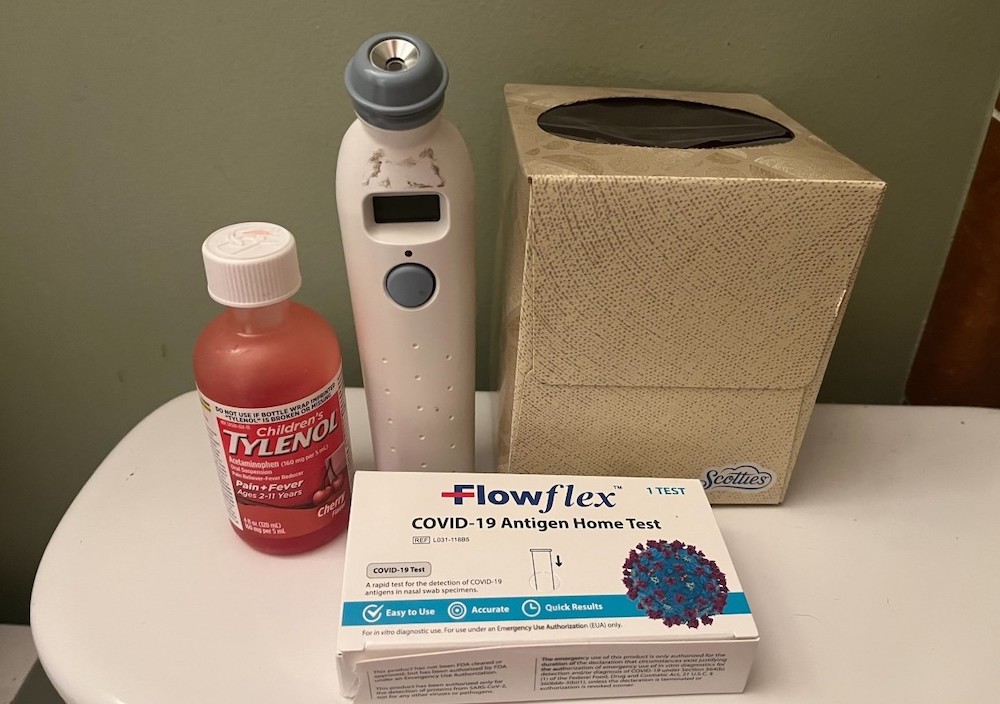 ALLENTOWN, Pa. – As the omicron variant of COVID-19 surges across the country, the CDC projects there may be as many as 1 million new cases nationwide by the end of this year.
With so many now experiencing COVID infections in their households, families are wondering what to do and how to keep one another safe.
The tools you need to protect yourself are well known – get vaccinated, wear masks, practice social distancing and wash your hands frequently.
But vaccinated families are still contracting the more contagious omicron variant.
Vicky Kistler, who heads the Allentown Health Bureau, says if you test positive, immediately mask up and try to stay away from others.
"Right now, the CDC has adjusted the guidelines to a five-day isolation period, So, for five days, you go off on your own," Kistler said.
But, she admits, that's not always easy to do.
"It's extremely difficult to protect your family if you come down with COVID," she said.
WLVR health reporter Brittany Sweeney is learning just how challenging this is. Her husband and 4-year-old daughter recently tested positive for the virus.
"It's really hard to stay away from each other in one house," she said. "I'm a mom. I can't stay away from my sick 4-year-old. And, I'm not going to."
Sweeney said she feels like she's on her own when it comes to treating her child for COVID.
The CDC recommends contacting your physician, keeping your kid hydrated and giving them Tylenol if needed, which she has been doing.
But, Sweeney said, her family still has questions they can't answer.
"When does my husband actually have to go back to work? Should he wait 10 days? Is he OK in five days? What if you have some lingering symptoms? Because, we all know coughs don't go away in three days," she said.
While families are left to deal with these uncertainties, health experts say you should immediately contact your employer, your child's school and anyone you may have come into contact with two days prior to your positive test.
Sign up for our WLVR weekly newsletter to stay up to date with the latest news from the Lehigh Valley and across Pennsylvania.
---