Easing stress and chronic pain from the massage table
Written by Mariella Miller on December 16, 2021
Easing stress and chronic pain from the massage table
By Brittany Sweeney
December 16, 2021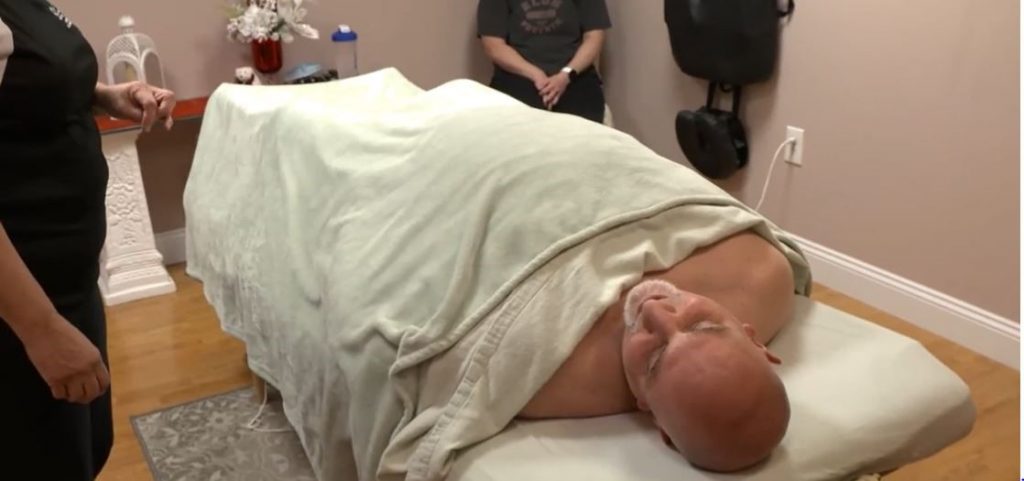 READING, Pa. – The holiday season can be stressful, which can take a toll on the body. A local massage therapist says orthopedic massage can help ease those aches and pains without medicine or surgery.
Emergency medical personnel, like Berks County EMT Missy Szabo, do heavy lifting every day. She says her job duties cause her pain in different areas of the body. That's why she goes to Sensory Concepts in Wyomissing for a medical massage every other week.
"We spend a lot of our time hunched over on a bench working on people or kneeling on the ground," Szabo said. "So we're not in the greatest positions when we do our jobs. I have full range of motion when I leave so it's a good thing."
Sensory Concepts owner Sandy Wagner specializes in orthopedic massage, which is like physical therapy and targets specific problem areas.
She says "it's people that are dealing with chronic pain every single day that are getting on my table, so it could be plantar fascia, it could be frozen shoulder, frozen hip, carpal tunnel is a big one. I've been able to keep people off of the operating tables."
Wagner says those issues often have their roots in emotional trauma. She says once she and a client figure out that connection, the muscles often start to loosen up.
Sign up for our WLVR weekly newsletter to stay up to date with the latest news from the Lehigh Valley and across Pennsylvania.
---