How 3-D printing helped make a human bone and avoid amputation for Pa. woman
Written by Jim Deegan on December 13, 2021
How 3-D printing helped make a human bone and avoid amputation for Pa. woman
By Brittany Sweeney
December 13, 2021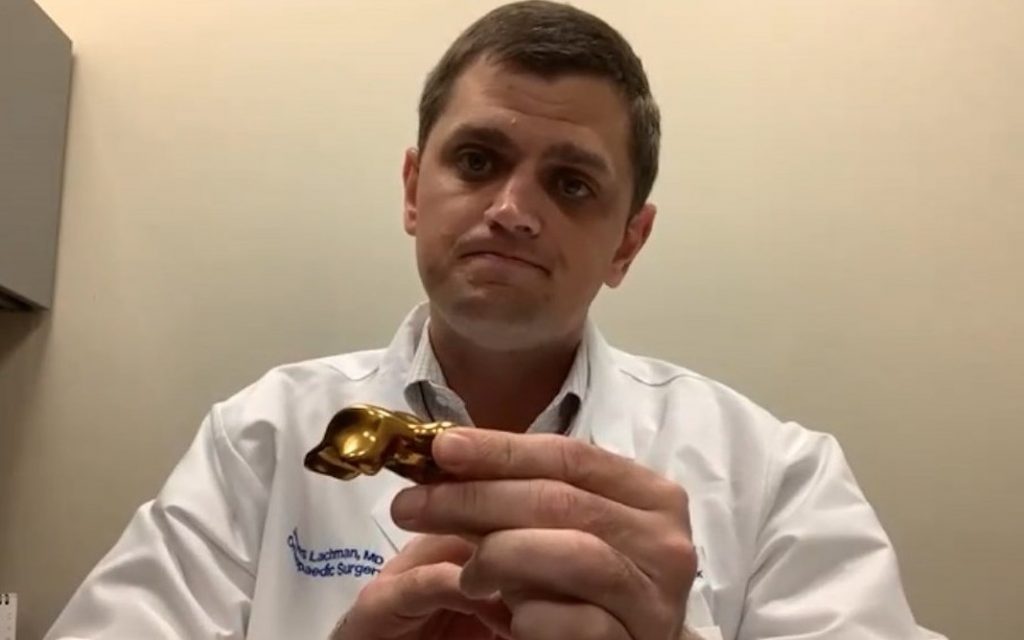 A medical breakthrough using 3-D printing technology saved a Poconos woman from having her leg amputated following a car accident.
Rebecca Chopek, of Kresgeville, suffered a compound fracture in the crash in June 2020. Her talus – a roundish bone in the ankle that connects the shin to the foot – popped out and couldn't be found at the crash site.
Doctors said her best bet was to have the lower part of her leg amputated. But Chopek refused to believe that was her only option and sought out different medical opinions.
Dr. James Lachman at St. Luke's University Health Network said a new talus bone could be created. A St. Luke's orthopedic team made the new bone from titanium through 3-D printing.
"You print a talus that's going to be exactly the size matched to this patient," Lachman said. "So it's a custom implant, and you can just basically put it into the void where the bone popped out."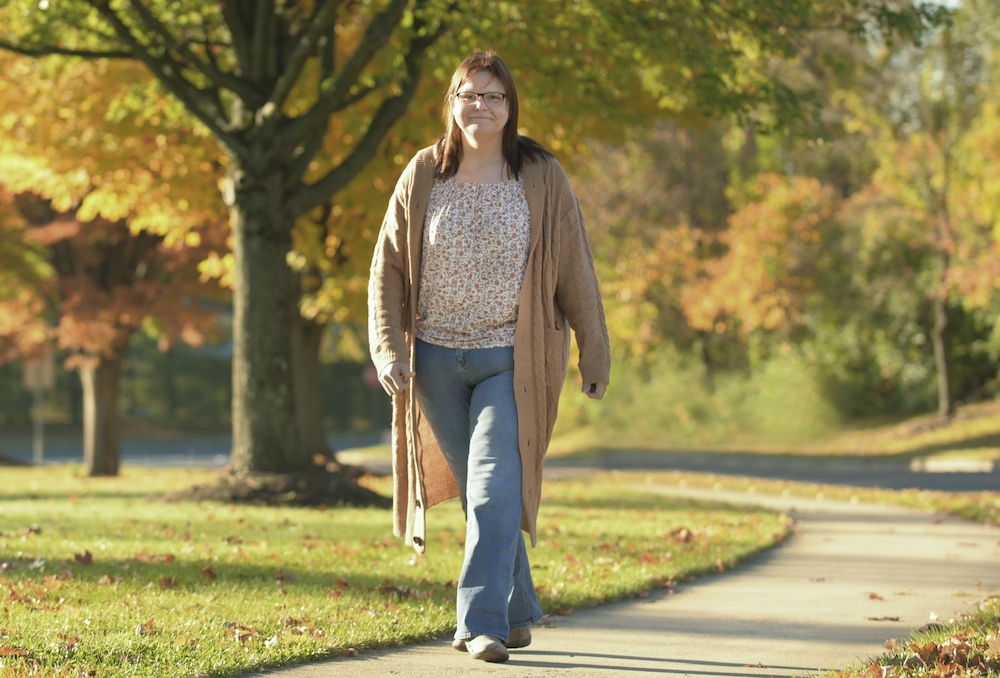 After her surgery, Chopek wore a cast for three weeks and then a walking boot. By six weeks after surgery, she was able to bear weight on her ankle. At eight weeks, she was out of the boot and wearing a supportive sneaker.
Chopek, 43, will most likely need to have the 3-D bone replaced in about 10 years, according to Lachman. But in the meantime she's able to walk and do many of the activities she did before the accident.
"I still have a little bit of a limp," she said. "I still have some tightness, numbness in the ankle. But for the most part, I still have my foot and it still works quite well."
Sign up for our WLVR weekly newsletter to stay up to date with the latest news from the Lehigh Valley and across Pennsylvania.
---