How peregrine falcons climbed the pecking order of Pa.'s birds of prey
Written by Jim Deegan on December 24, 2021
How peregrine falcons climbed the pecking order of Pa.'s birds of prey
By Emma Illick-Frank
December 24, 2021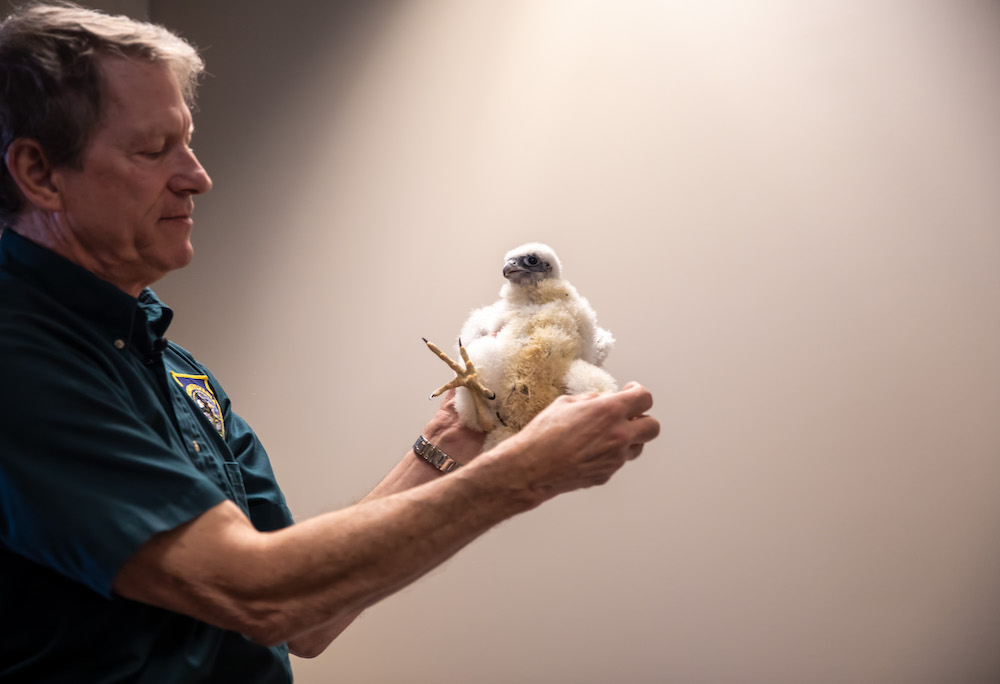 HARRISBURG, Pa. – The peregrine falcon was taken off Pennsylvania's threatened species list this fall.
The raptor all but vanished in the eastern United States by 1964, but rehabilitation efforts have helped the world's fastest bird make a slow but steady recovery.
Biologist Art McMorris joined the Pennsylvania Game Commission in 2004, when there were only 11 pairs of peregrine falcons in the state. He assembled an army of over 400 volunteers to meticulously track and monitor the birds.
McMorris says their efforts more than paid off, with the state boasting 73 nesting pairs this year.
The conservation success led Pennsylvania to delist the bird as a threatened species in September. It also led to McMorris stepping down as the Game Commission's peregrine falcon coordinator, though obsolescence was his plan from the start.
"When I started, I said my goal is to help the population recover to where we have a self-sustaining population that no longer needs human assistance," he said. "Then I'm going to retire. And here we are."
The majority of the state's peregrine falcons nest in urban areas like Philadelphia, Harrisburg and the Lehigh Valley, where there is abundant food in the form of pigeons and starlings. McMorris says the downside is that the bird's rate of survival is lower in cities.
"Those nesting on buildings and bridges face many hazards that the cliff nesting birds don't face," he said. "The young, when they take their first flight, they're not very good at it. They can get hit by cars. They can fry on power lines."
Fortunately, 22 pairs of Pennsylvania's peregrine falcons have nested on cliffs in the northeastern part of the state this year, where their young can safely learn to fly, McMorris said.
The species remains protected by state and federal laws.
EXTRA: Check out WLVR's Brad Klein's Q&A with Game Commission biologist Art McMorris.
Sign up for our WLVR weekly newsletter to stay up to date with the latest news from the Lehigh Valley and across Pennsylvania.
---