Omicron variant confirmed in Lehigh Valley
Written by Mariella Miller on December 16, 2021
Omicron variant confirmed in Lehigh Valley
By Brittany Sweeney
December 16, 2020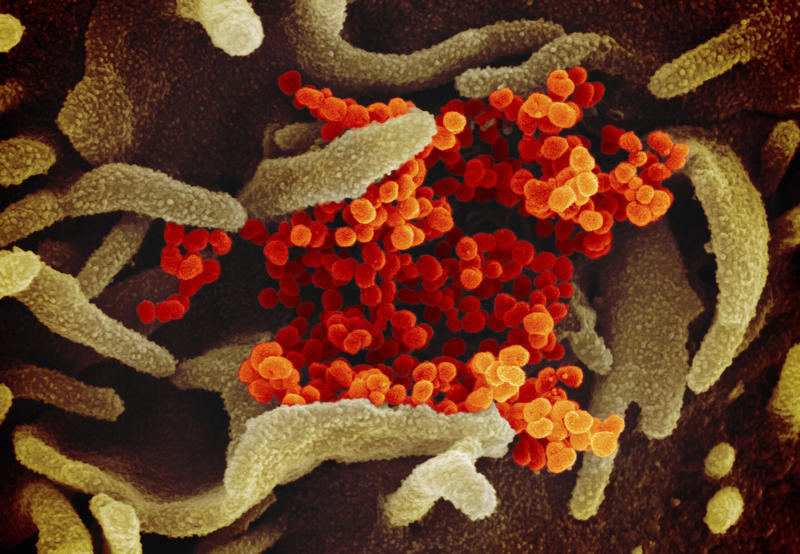 BETHLEHEM, Pa. – The first cases of the  COVID-19 omicron variant were confirmed in the Lehigh Valley on Thursday by officials at St. Luke's University Health Network.
Two cases were confirmed and another 30 or more are "suspicious and under review," St. Luke's spokesman Sam Kennedy said in a news release.
Omicron is also likely to account for a portion of recent breakthrough cases, he said. The health network did not immediately release any details about the patients with the omicron variant.
According to network officials, the best defense is still vaccination and booster shots.
"This is another reason to strongly consider getting a booster shot, or to be immunized if you haven't already," said Dr. Jeffrey Jahre, St. Luke's senior vice president of medical and academic affairs and section chief emeritus of infectious diseases.
Speaking with WLVR News just before the St. Luke's announcement, Northampton County Executive Lamont McClure also encouraged people to get vaccinated and boosted.
"… And please, start wearing your mask again. This holiday season when you're with family members who aren't vaccinated begin to have the conversation, educate them," McClure said.
The omicron variant was first detected in Pennsylvania two weeks ago, in Philadelphia.
Jahre said St. Luke's partnered with a private lab to run its own independent tests for the omicron variant. He said the network did not want to wait for results from the CDC or the state, which can take longer.
"We're not waiting for the CDC or for the state to have testing results, because we know that that tends to be behind," Jahre said. "So what St. Luke's has done is to partner with a private genomic sequencing laboratory, we identify suspicious cases based on a certain gene sequencing."
Jahre said St. Luke's officials suspected there were omicron cases in the region that hadn't been identified yet.
He confirmed that the coronavirus variant is highly contagious, and said anyone who can should get vaccinated – or get a booster shot – in order to prevent more serious illness from the virus.
Sign up for our WLVR weekly newsletter to stay up to date with the latest news from the Lehigh Valley and across Pennsylvania.
---