PeepsFest and fireworks: How the Lehigh Valley will ring in 2022
Written by Jim Deegan on December 30, 2021
PeepsFest and fireworks: How the Lehigh Valley will ring in 2022
By Megan Frank
December 30, 2021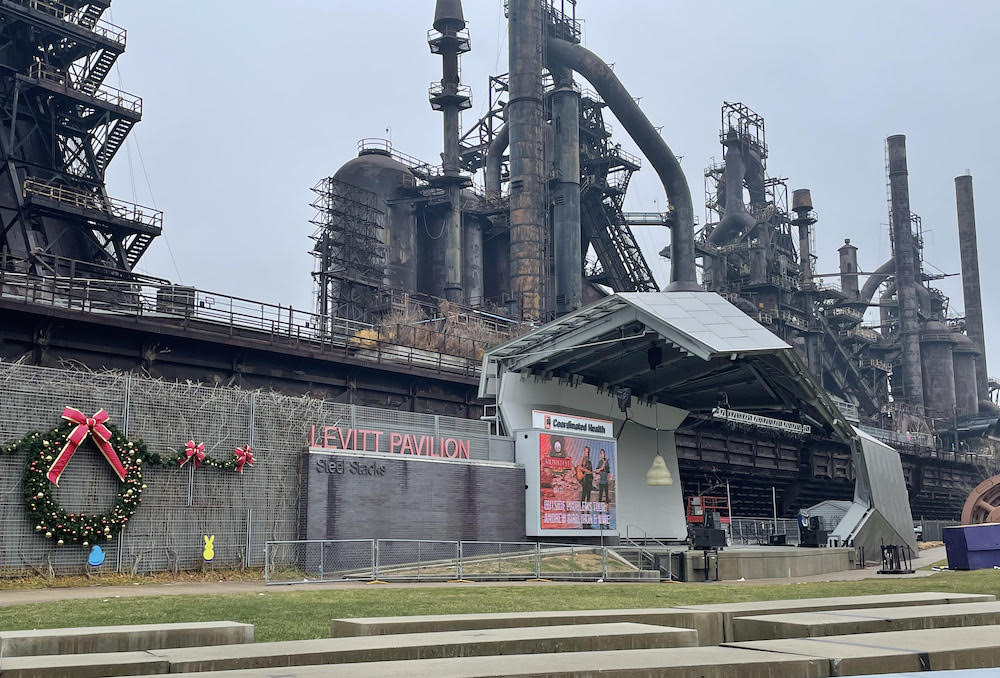 It's almost time to bid farewell to 2021. 
This year, the Lehigh Valley is seeing a return to some in-person celebrations for New Year's Eve.
PeepsFest starts Thursday, Dec. 30, in Bethlehem.  The two-day festival was held virtually last year, but this year, guests may come in-person.
Attendees must buy a $5 ticket ahead of time online. Nicole Harrell, director of communications for ArtsQuest, says those tickets are limited to help keep crowds small. 
"It's actually going to be a slightly shortened PeepsFest and it's going to be completely outdoors, mainly just for the health and safety of families and kids," Harrell said. 
This year, PeepsFest will entertain guests with fireworks on both nights as well as its famous "chick drop."  
"We are asking people to bring those face masks and wear those face coverings while they're out with the crowd," said Harrell. "We're looking forward to it. It's going to look a little different, but it should still be a sweet way to celebrate the new year."
The event runs from 3 to 6 p.m. Thursday and Friday, Dec. 31.
In Allentown, a free festival and fireworks will be held on Friday. Entertainment includes fire dancers and music by the rock band The Audio Files. 
It all takes place at the Soldiers and Sailors monument starting at 9 p.m. The festivities include a countdown and a ball drop, with fireworks starting at midnight.
Some health officials have encouraged people to ring in the new year at home this year, due to rising cases of the omicron variant. 
Sign up for our WLVR weekly newsletter to stay up to date with the latest news from the Lehigh Valley and across Pennsylvania.
---