Rapid testing for COVID-19 vs. PCR tests: When to use them
Written by Jim Deegan on December 24, 2021
Rapid testing for COVID-19 vs. PCR tests: When to use them
By Brittany Sweeney
December 24, 2021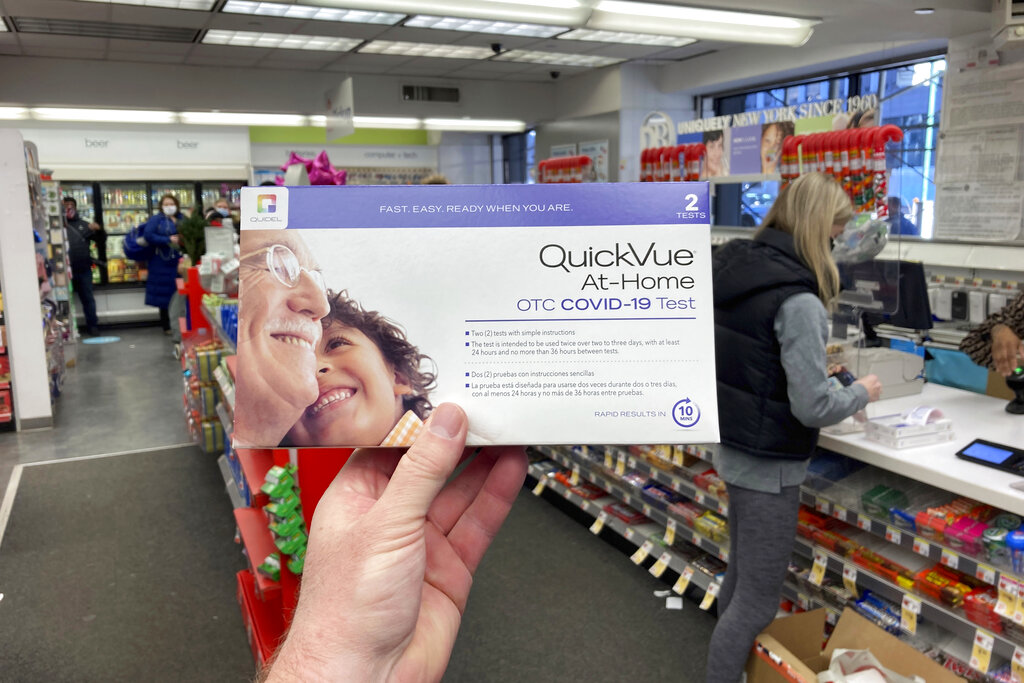 Across the Lehigh Valley and the nation, COVID-19 rapid tests are flying off store shelves, as virus case counts continue to climb.
A local doctor says those quick-turnaround tests may not always be the best option.
Dr. Michael Carnathan owns Arrow Primary Care in Bethlehem and does a lot of curbside testing at his practice.
He says he uses both the rapid and classic PCR tests. Carnathan says the decision to use one or the other is on a case-by-case basis, but overall the rapid tests aren't always accurate.
He explains "the rapid tests are really good for those who've had a known exposure in about the last five to seven days and are showing symptoms.
"So they're there for more confirmation. They're not a great screening tool. I mean, they do have some accuracy, but it's not 100%."
Carnathan says the rapid tests are better than nothing for those looking to get tested before a family gathering, but he still recommends keeping get-togethers small and using social distancing practices.
Sign up for our WLVR weekly newsletter to stay up to date with the latest news from the Lehigh Valley and across Pennsylvania.
---