Return to the mat: Program for adult wrestlers launches in Allentown
Written by Jim Deegan on December 24, 2021
Return to the mat: Program for adult wrestlers launches in Allentown
By Megan Frank
December 24, 2021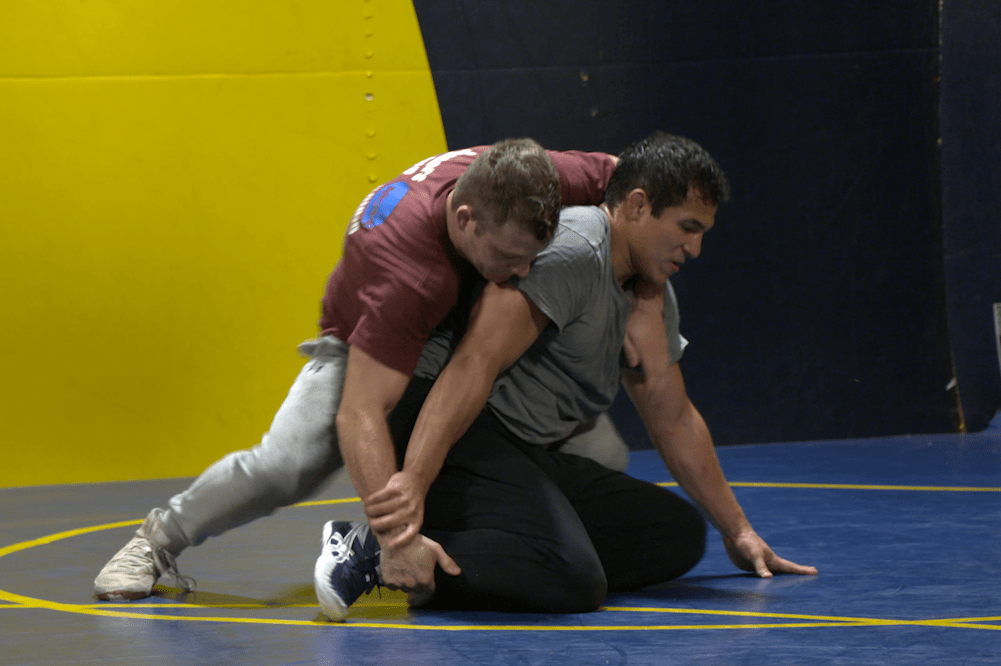 They say you're never too old for anything.
But for many people, after high school or college, there's no place to practice the sports they love again.
Enter Mat Return,  a fitness program for adult wrestlers in Allentown. 
Ryan Carty, who is among the group of former wrestlers who created it, said he wants to fill a void in the area's wrestling community.
"Wrestling is a generational thing. I know a lot of grandparents that wrestled and passed it onto their kids. So, it's kind of a way of life here in the Lehigh Valley," Carty said.
Carty said the sessions bring in people aged 22 to 40.
John Graeffe, 36, said he's shaking off a few years of dust since wrestling in college, but he's thrilled to be back at it.
"My kid is in youth wrestling in the Lehigh Valley. I heard there was an old man's wrestling club that was coming about," said Graeffe. "Wrestling again after 12 to 15 years of not wrestling, it's pretty awesome."
Each session starts with a warm up routine. They jog a few laps and stretch.
"We'll definitely ease you back into things and let you get some oil on your bones," Carty said.
Even Carty's 22-year-old brother Luke is getting in on the action. The last time he wrestled was for Bethlehem Catholic's team.
"A lot of wrestling is feel and finesse. Once you get back on the mat, it kind of comes back to you like muscle memory," Luke Carty said. "It's a little easier for me to come in and roll around and wrestle than to get myself to go to the gym and be on a workout plan and stuff like that."
But no matter where they are in their lives, participants like Graeffe said they like feeling the burn after a wrestling workout.
"It's always tough, but you do your daily routine, you got family, you got work, but it's important to take care of yourself physically and mentally. That's what this does, this outlet," said Graeffe.
Organizers said people travel from all over the Valley and even drive up from Philly to attend the program.
The wrestling sessions are held at 7 p.m. on Tuesdays and at 10 a.m. Saturdays at Matryx Performance Center in Allentown. The cost is $10 per session or $45 per month.
Organizers said they are following the state's COVID-19 safety guidelines and encouraging wrestlers to get the vaccine.
Visit Mat Return's Facebook page for more information.
Sign up for our WLVR weekly newsletter to stay up to date with the latest news from the Lehigh Valley and across Pennsylvania.
---