Rising COVID cases cause concern for BASD superintendent
Written by Mariella Miller on December 8, 2021
Rising COVID cases cause concern for BASD superintendent
By Chloe Nouvelle
December 8, 2021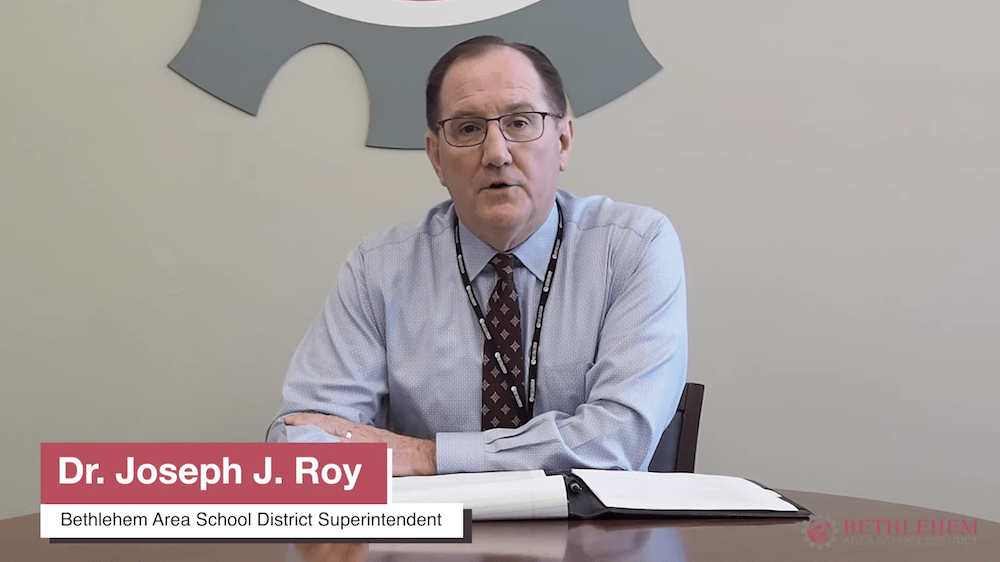 BETHLEHEM, Pa. – Bethlehem Area School District Superintendent Joseph Roy is raising concerns about the rise in COVID-19 rates in the Lehigh Valley and the impact it's having on the district's teachers and students. 
In a video posted on YouTube, Roy gave his first district update since Bethlehem's Thanksgiving break.
In his remarks, Roy expressed concern over the way community cases appear to be affecting school case counts.
"We see the number of student and staff cases increase—we've seen that since we came back from Thanksgiving," said Roy.
Roy added that 90% of the COVID cases at Bethlehem's middle and high schools are in unvaccinated students. He's advocating that families talk to their doctors about COVID vaccines.
He also advised Bethlehem's school community that the district will continue to require face coverings regardless of what happens with the state's school mask mandate, which is due to end on Jan. 17 if Pennsylvania's Supreme Court doesn't toss it out before then.
"We will continue with the universal masking requirement into the foreseeable future," Roy said.
Sign up for our WLVR weekly newsletter to stay up to date with the latest news from the Lehigh Valley and across Pennsylvania.
---