School masking decision could come any time from Pa. Supreme Court
Written by Mariella Miller on December 10, 2021
School masking decision could come any time from Pa. Supreme Court
By Brett Sholtis / Transforming Health
December 10, 2021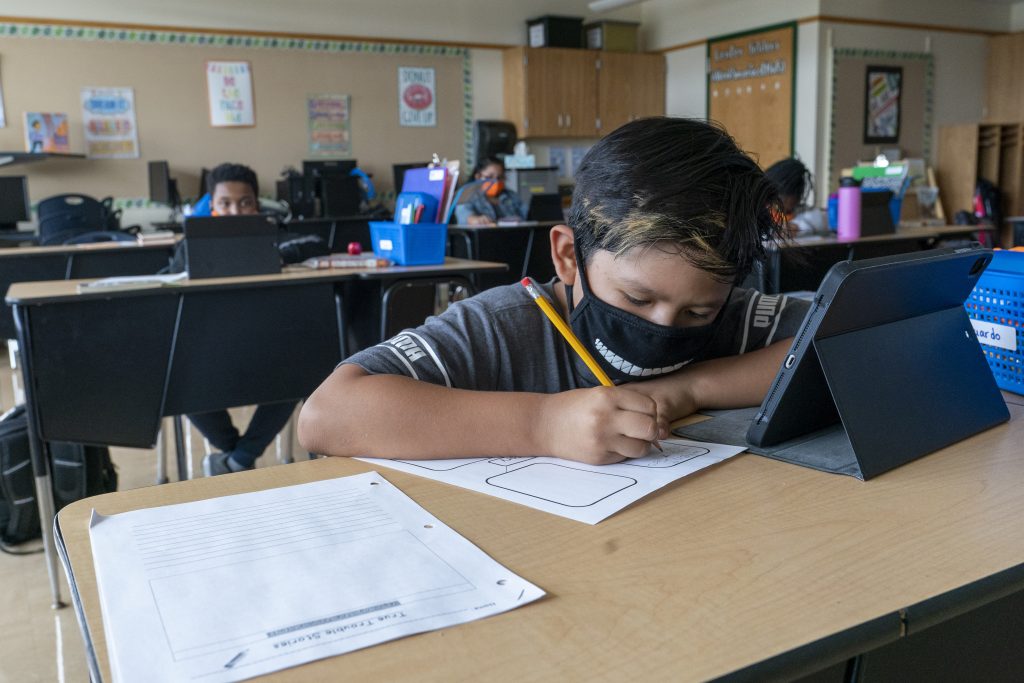 The Pennsylvania Supreme Court is weighing the constitutionality of a state health department order requiring children to wear face masks in schools to prevent the spread of COVID-19.
In August, Acting State Health Secretary Alison Beam required children and teens in kindergarten through 12th grade schools to wear masks. 
Senate President Pro Tempore Jake Corman (R-Centre, Huntingdon, Mifflin & Juniata) and others sued to challenge the rule, and a lower court said the health department lacked authority to require masks and was not following proper protocols.
Senior Deputy Attorney General Sean A. Kirkpatrick, who represents the health department, told judges the masking order amounts to what's called a "modified "quarantine" backed up by the rules.
The justices have ordered that Beam's directive, which took effect in early September and also applies to child care facilities, will remain in place while they consider the legal challenge.
The Supreme Court's office declined to say how long it will take to rule on the case. 
Sign up for our WLVR weekly newsletter to stay up to date with the latest news from the Lehigh Valley and across Pennsylvania.
---