State Sen. Lisa Boscola: 'This is an assault on the Lehigh Valley'
Written by Mariella Miller on December 20, 2021
State Sen. Lisa Boscola: 'This is an assault on the Lehigh Valley'
By Megan Frank
December 20, 2021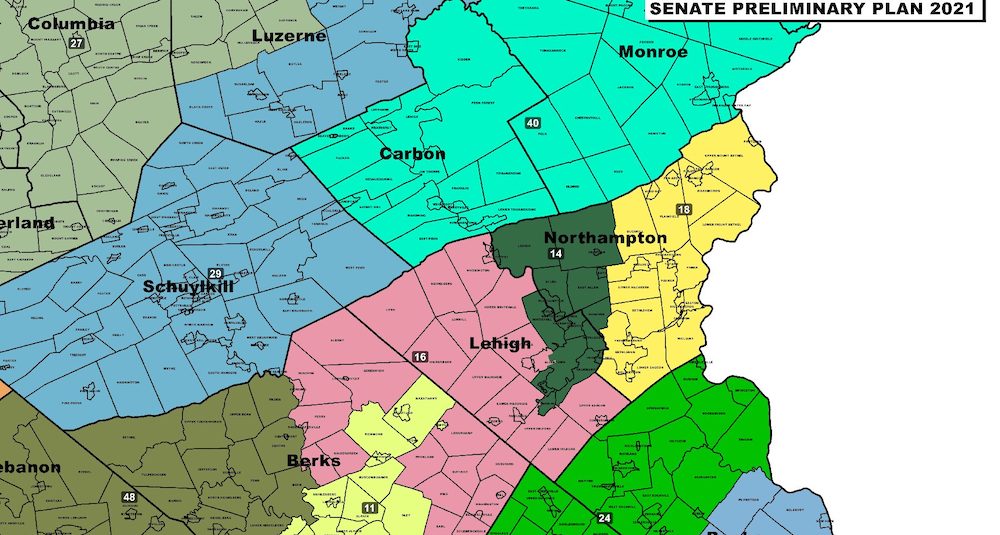 ALLENTOWN, Pa. – Last week, the state Legislative Reapportionment Commission approved a preliminary set of House and Senate redistricting maps.  
They included what could be some big changes for the Valley. Among them is the prospect of splitting up state senate representation for the cities of Allentown and Bethlehem and their respective school districts.
Right now, the Lehigh Valley has two state senators, Lisa Boscola (D-Lehigh/Northampton) and Pat Browne (R-Lehigh). The new maps would add a third senator.
Boscola said that could impact schools.
"You have the public school funding that we determine every year. And by unconstitutionally splitting the two largest cities and the two largest school districts it dilutes their influence," she said.
The maps create artificial boundaries between communities in Allentown and Bethlehem, she said.
"You're not allowed to do that constitutionally. It's called packing. You can't create a district to pack certain people to make it beneficial to any group," said Boscola.
Boscola plans to fight the changes even if it means taking the issue to the state Supreme Court.
The public has just about a month to comment on the new maps after which the commission may make changes.
Sign up for our WLVR weekly newsletter to stay up to date with the latest news from the Lehigh Valley and across Pennsylvania.
---