Synthetic ice rink is a highlight of Easton's Winter Village
Written by Mariella Miller on December 9, 2021
Synthetic ice rink is a highlight of Easton's Winter Village
By Emma Illick-Frank
December 9, 2021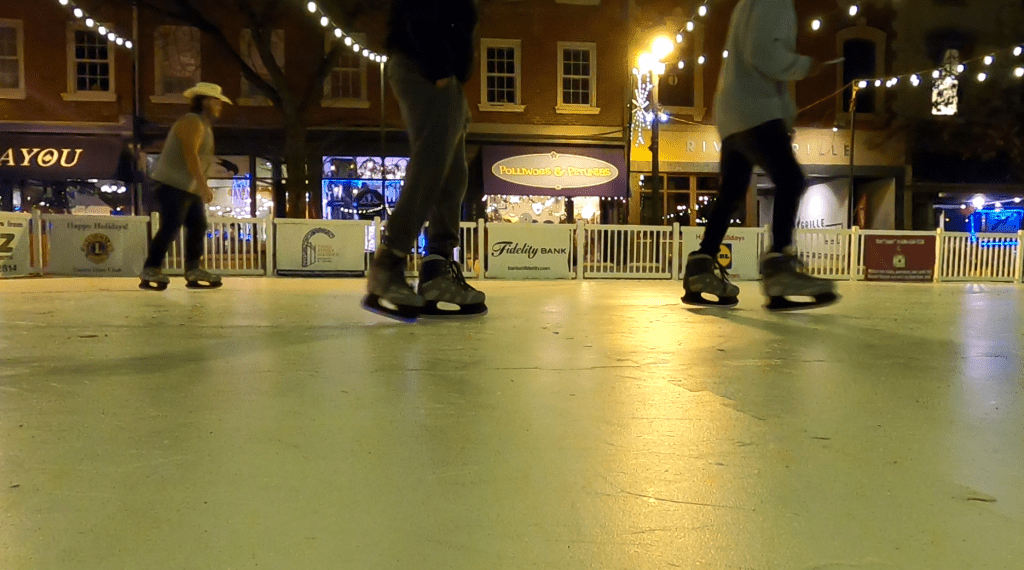 EASTON, Pa. – For the second year, Easton has transformed its Centre Square into a spot for holiday shopping, hot cocoa and caroling. 
The open-air Winter Village created last year to help local stores and vendors during the pandemic features more than 20 shops and vendors in wooden huts around the square, as well as an unconventional skating rink.
The rink is made of synthetic ice panels that fit together like a large jigsaw puzzle, and it doesn't require a zamboni or freezing temperatures to maintain.
Christine Malley of Easton tried it out with her kids, and said it's a family friendly activity.
"It does feel like an ice rink," she said. "It's not as harsh, and it's good for my beginners, my little ones."
Easton's Winter Village is open 4-8 p.m. Fridays, noon to 8 p.m. Saturdays, and noon to 6 p.m. Sundays through Dec. 19.
Sign up for our WLVR weekly newsletter to stay up to date with the latest news from the Lehigh Valley and across Pennsylvania.
---