Allentown Police Department mourns death of community outreach Detective James Stanko
Written by Jim Deegan on January 18, 2022
Allentown Police Department mourns death of community outreach Detective James Stanko
By Jim Deegan
January 18, 2022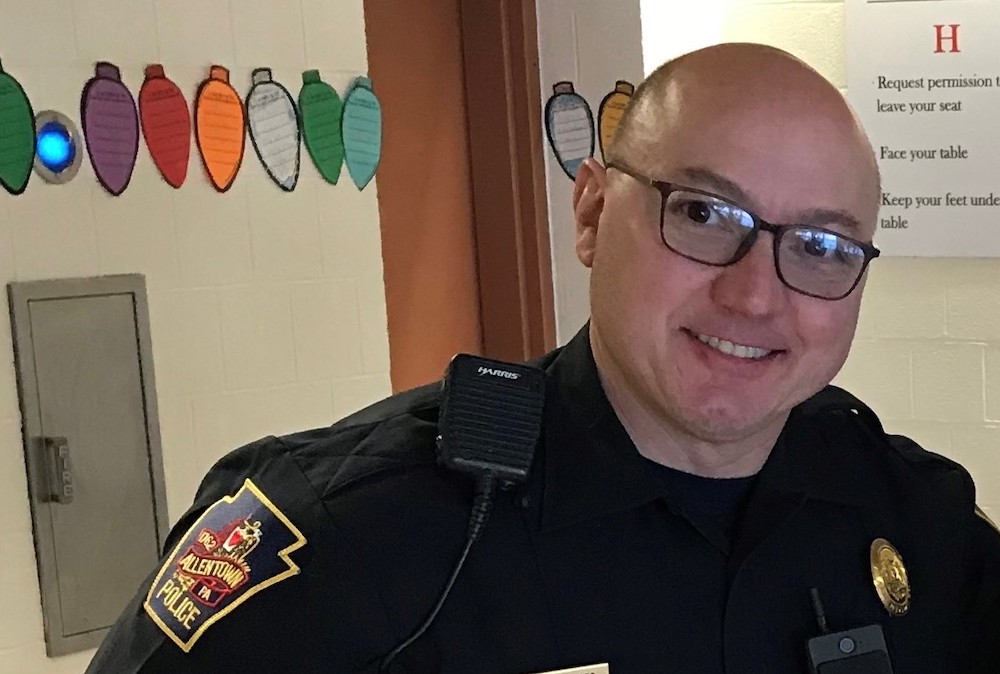 ALLENTOWN, Pa. – The Allentown Police Department is mourning the loss of a detective known for his work with community outreach.
Detective James Stanko, 51, died Monday in the presence of loved ones, according to a city news release. A cause of death was not given.
Stanko was a 13-year member of the force and most recently served as youth detective in the community outreach unit. City officials said he was devoted to public service and was integral to the Police Athletic League, Boys and Girls Club, Communities in Schools and other programs.
"Jim is the type of officer that represents the highest values and ideals of the Allentown Police Department," Police Chief Charles Roca said in a statement. "The positive impact that he made with so many people speaks to his character and the legacy that he established."
Many on social media expressed their shock and condolences in Stanko's passing.
"My heart is broken," said Allentown community activist Milagros Canales. "I don't want this to be true."
"Prayers for Officer Stanko's family. A true loss to our community," said Jessica Lee Ortiz, executive director of the Ortiz Ark Foundation and an official of the Latino Leadership Alliance of the Lehigh Valley.
Mayor Matt Tuerk said Stanko will be missed.
"Our Allentown Police Department is better for the years of service that Detective Stanko gave, and his life and career provide a great example of the impact that one person can have on a community," Tuerk said.
Stanko had been hospitalized since the beginning of the year, according to a department Facebook post that asked for prayers earlier this month.
He is survived by his wife Sharon and daughters, Lily and Brooke. Funeral arrangements are by Scarponi-Bright Funeral Home in Lebanon, N.J. (James Mathew Stanko obituary)
A memorial service and celebration of life are set for 11 a.m. Monday, Jan. 24, at Evangel Chapel Bridgewater in Bridgewater, N.J. The service will be livestreamed on the church's YouTube channel.
Editor's Note: This post was updated to include funeral arrangements.
Sign up for our WLVR weekly newsletter to stay up to date with the latest news from the Lehigh Valley and across Pennsylvania.
---