Analysis: Why Ted Cruz's visit to the Lehigh Valley might be more than a political endorsement
Written by Jim Deegan on January 25, 2022
Analysis: Why Ted Cruz's visit to the Lehigh Valley might be more than a political endorsement
By Tyler Pratt
January 25, 2022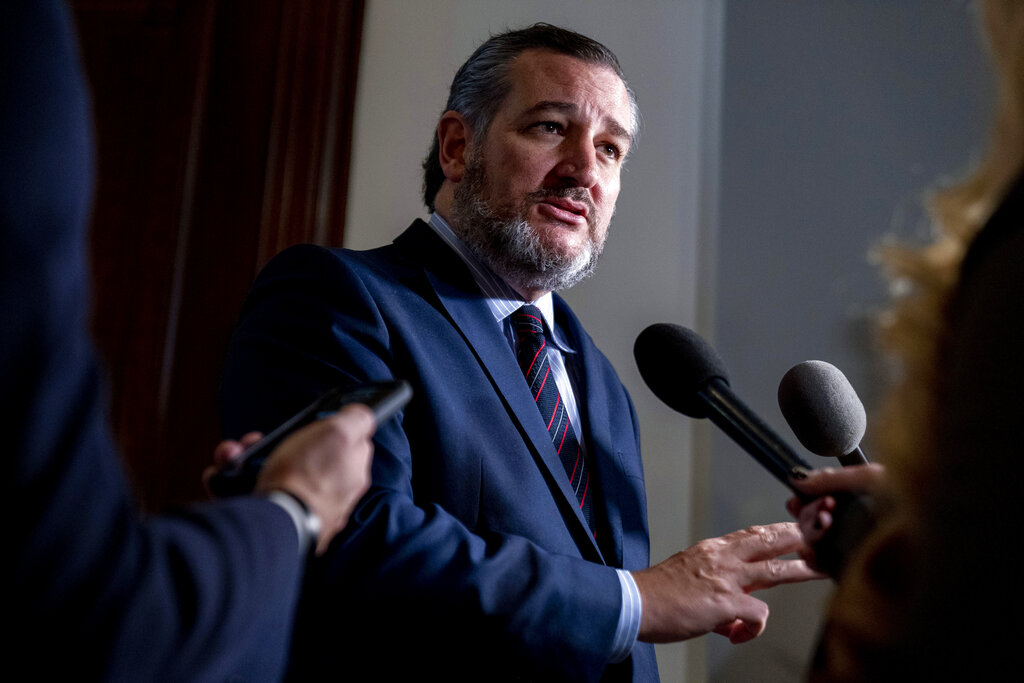 A Texas Republican lawmaker who aimed to overturn Pennsylvania's 2020 election results is now campaigning in the Lehigh Valley. 
U.S. Sen. Ted Cruz will endorse Republican David McCormick for Pennsylvania's open Senate seat on Tuesday afternoon. But Cruz could also be angling to keep the spotlight on himself.
He's hosting a rally at Lehigh Valley Sporting Clays in Coplay to kick off McCormick's campaign. 
Political scientist Chris Borick, director of the Muhlenberg College Institute of Public Opinion, said the announcement being made here is significant. 
"It shows the rising prominence of the Lehigh Valley as a premier political landscape within the commonwealth," Borick said. "It's a growing area, it's very politically competitive. It's also in the Philadelphia media market, which is the biggest in the state. It's the type of place where there is increasing amounts of political activity."
All eyes are on the swing state this midterm year. Borick said with the open Senate spot — and governor's seat, too – there's a lot of political power at stake. And media attention. 
"For Ted Cruz, having his face out there, his name in the news and being around the country is part of his own personal brand," Borick said.
Ever since Trump-endorsed candidate Sean Parnell dropped out of the congested U.S. Senate race last year, there hasn't been a clear GOP frontrunner.
Borick says he thinks McCormick, a former hedge fund manager, might have a shot. He's got a lot of money and former Trump staffers working for him, which may give him an edge. And Cruz's endorsement could benefit them both – especially if Cruz is eyeing a presidential run in 2024.
"He's got those aspirations," Borick said of Cruz. "And wants to build up national connections and national relationships and this is part of his broader plan to keep himself relevant in Republican party national politics." 
But Borick says Cruz has to be careful not to irritate former President Donald Trump by making those interests public.
Yet. 
Sign up for our WLVR weekly newsletter to stay up to date with the latest news from the Lehigh Valley and across Pennsylvania.
---