Bethlehem City Council seeks applications to fill vacant seat
Written by Mariella Miller on January 21, 2022
Bethlehem City Council seeks applications to fill vacant seat
By Megan Frank
January 21, 2022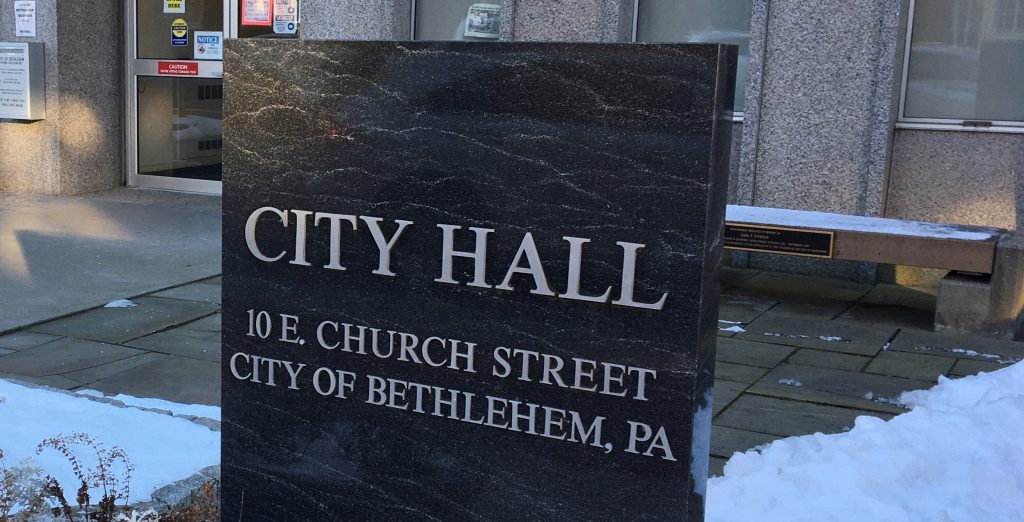 BETHLEHEM, Pa. – Bethlehem City Council is looking for a new member to fill the seat vacated by new Mayor William Reynolds.  
Reynolds resigned from the post earlier this month when he was sworn in as mayor.
At a city council meeting this week, Council President Michael Colón said people who are interested in the job should send their resume and cover letter to the City Clerk's Office.
Candidates must be residents of Bethlehem, he said.
"Any members of the public who meet the residency requirements and are interested have until Jan. 25 at noon to contact city council," Colón said.
According to a post on the city's website, candidates may apply via mail or e-mail. They'll then be sent an optional questionnaire, which was written by current members of council, to fill out.
Qualifying applicants will be invited to speak at council's next meeting on Feb. 1, after which council will vote on Reynolds' replacement.
Bethlehem City Council is made up of seven members who each serve four-year terms. Members make an annual salary of around $7,000 a year.
The new member will serve the remaining two years of Reynolds' term, which runs until Jan. 2, 2024.
Interested candidates can contact the City Clerk's Office for more information by calling 610-865-7130 or by emailing cityclerk@bethlehem-pa.gov.
The deadline to apply is Jan. 25.
Sign up for our WLVR weekly newsletter to stay up to date with the latest news from the Lehigh Valley and across Pennsylvania.
---