Digital tracking work-release program proposed to ease strain at Lehigh County Jail
Digital tracking work-release program proposed to ease strain at Lehigh County Jail 
By Tyler Pratt
January 6, 2022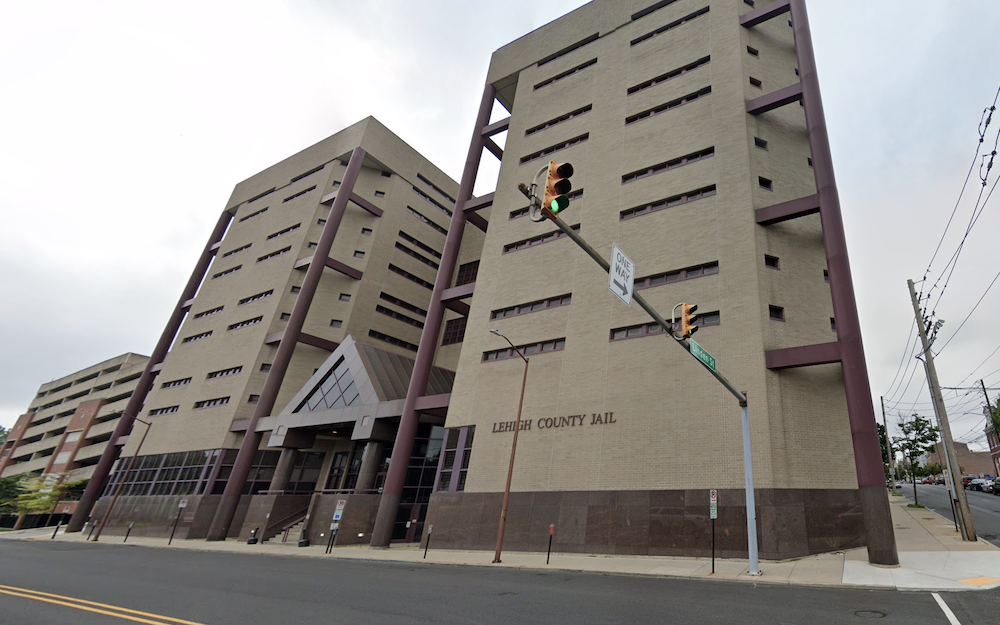 As COVID-19 cases soar in the Lehigh Valley, the number of new cases are now beginning to climb once again inside area jails. More cell units are being placed in quarantine and staff are stretched thin as corrections officers test positive.
This week, Northampton County Prison reported 15 cases among inmates, more than double from the week prior. 
The number of employees in quarantine has risen as well.
On Wednesday, Lehigh County Jail (LCJ) reported 14 inmates and 10 staff members had COVID. 
And at Wednesday's Lehigh County Courts and Corrections Committee meeting members said they expected those numbers to increase.
To help ease the strain, county officials are considering letting some inmates go home on work release.
Hundreds of staff and inmates at the jail have gotten COVID since 2020 and during last winter's surge a corrections officer and an inmate died.
Now roughly a year later, Corrections Director Janine Donate floated an idea to the committee to reinstate the facility's work release program for incarcerated men in a new way.
"We would supervise them via a GPS system where they would be wearing an ankle bracelet," Donate said.
In 2020, the county closed the Community Corrections Center, a 400-bed work release brick and mortar building. The county has been criticized for the move, with some jail staff publicly saying a better solution was to keep it up and running so inmates could be more spread out in a dormitory setting to ease COVID spread. The county cited staffing shortages for the closure.
Donate said the digital tracking program could be a solution.
"We would supervise them while they are in the community. It's a web based program. It's very simple," Donate said.
There are a lot of stipulations to enter the program which Donate said is not parole. Individuals would still technically be incarcerated, but allowed back into their communities.
She said she thinks about 20 people in the jail currently qualify to live with their families and get jobs. Donate said she is talking to a company that operates a tracking system in Montgomery County to help run the program.
Members of Wednesday night's Courts and Corrections Committee said they were excited about the idea but the Lehigh County Board of Commissioners will have to sign off on the new digital system. It could cost tens of thousands of dollars and would take time and training to get up and running.
And with COVID cases in the community going up, Donate said over the next few weeks she expects the situation to become more challenging in the jail, which has been locked down for nearly two years. 
Sign up for our WLVR weekly newsletter to stay up to date with the latest news from the Lehigh Valley and across Pennsylvania.
---