Federal law threatens mayhem if new maps are not ready before the May primary
Written by Mariella Miller on January 18, 2022
Federal law threatens mayhem if new maps are not ready before the May primary
Katie Meyer
January 18, 2022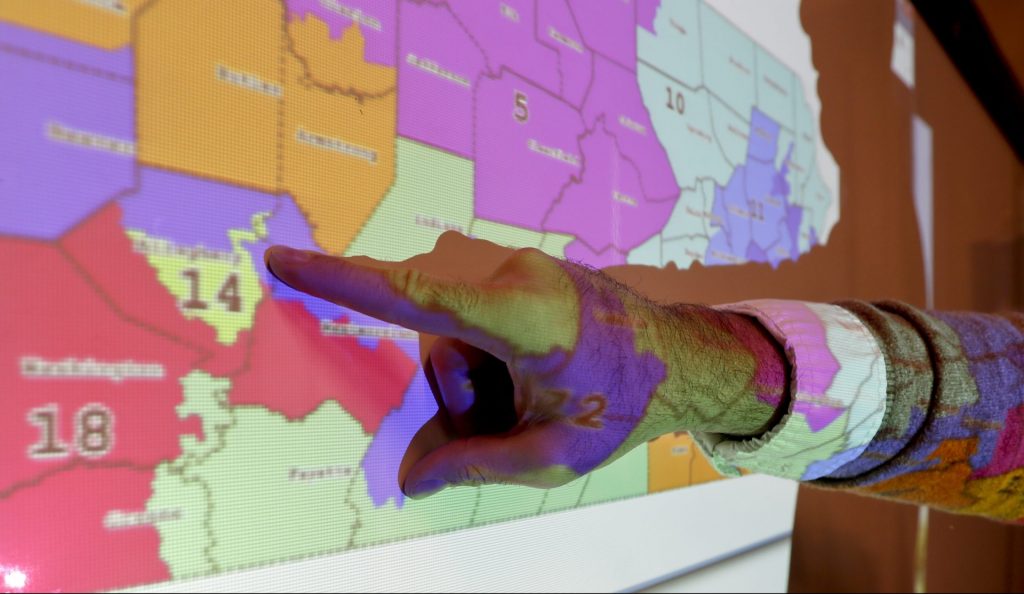 HARRISBURG, Pa. – There's a little-known federal law that says if a state can't draw a new congressional map in time for elections, every single candidate for congress has to run statewide.  
It's unlikely to ever be used but it's a hot topic in Pennsylvania as lawmakers remain deadlocked on a congressional map and the deadline approaches.
Picture this:
It's November 2022. And along with major races for governor and U.S. Senate, Pennsylvania is holding 17 congressional elections that anyone in the state can vote in, no matter where they live.
That's the picture state Rep. Seth Grove (R-York) is invoking to try to make Gov. Tom Wolf negotiate publicly on a map he's already said he doesn't support.
"The federal law clearly articulates, states which do not have a map in place and lose a seat shall have all their congressional delegation run statewide using the same nomination process as the governor," Grove said.
If Wolf fails to agree to a congressional map with the General Assembly, this is the reality voters and congressional candidates will have to face.
But Grove's simplifying the law.
It's still on the books, but there are also conflicting federal laws that bar statewide congressional elections. Plus, since the 1960s, courts have always intervened in redistricting deadlocks.
While the redistricting impasse sounds unprecedented, it's not.
If lawmakers can't decide on a map, the state courts will pick a new one just like they did the last time this happened.
Sign up for our WLVR weekly newsletter to stay up to date with the latest news from the Lehigh Valley and across Pennsylvania.
---