Lehigh Valley athletes train amid uncertainty for 2022 Special Olympics USA Games
Written by Jim Deegan on January 18, 2022
Lehigh Valley athletes train amid uncertainty for 2022 Special Olympics USA Games
By Chloe Nouvelle
January 18, 2022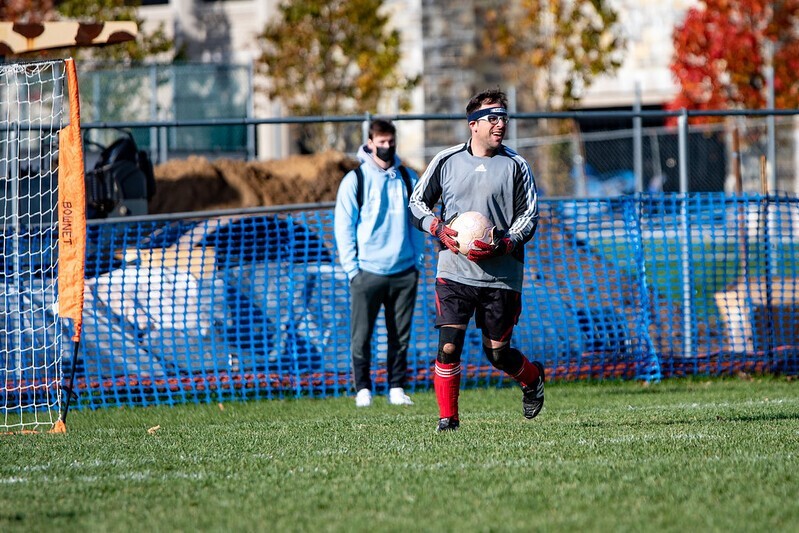 BETHLEHEM, Pa. – Brandon Krekeler is training for this summer's Special Olympics USA games in Orlando, Fla. 
He's a softball player. He pitches and plays first base. And he's one of Team Bethlehem's power hitters.
But this winter's COVID surge has disrupted his training. It's delayed practices that were due to start indoors this month.
But Krekeler is taking it in stride. What's he most looking forward to?
" … To be with my team, so I can practice and we can work out together," he said. "And we can get our momentum going."
Julie Benjamin, who leads the Greater Lehigh Valley Pocono region Special Olympics, explained her organization has had to adjust in the pandemic. Athletes have done a mix of in-person events and virtual trainings. But that's dependent on COVID transmission rates.
"The guiding principle for all of this is the health and safety of our athletes and our volunteers," she said. "So that drives all of the decision-making."
Benjamin said each of their training sites now has what's called a COVID coordinator. And that person is tasked with asking athletes screening questions. The group also has a tracking system in place should they need to contact-trace after an exposure.
The Special Olympics USA Games are set for June 5-12.
Sign up for our WLVR weekly newsletter to stay up to date with the latest news from the Lehigh Valley and across Pennsylvania.
---