Meet Bethlehem's 1st director of equity and inclusion
Written by Jim Deegan on January 17, 2022
Meet Bethlehem's 1st director of equity and inclusion
By Megan Frank
January 17, 2022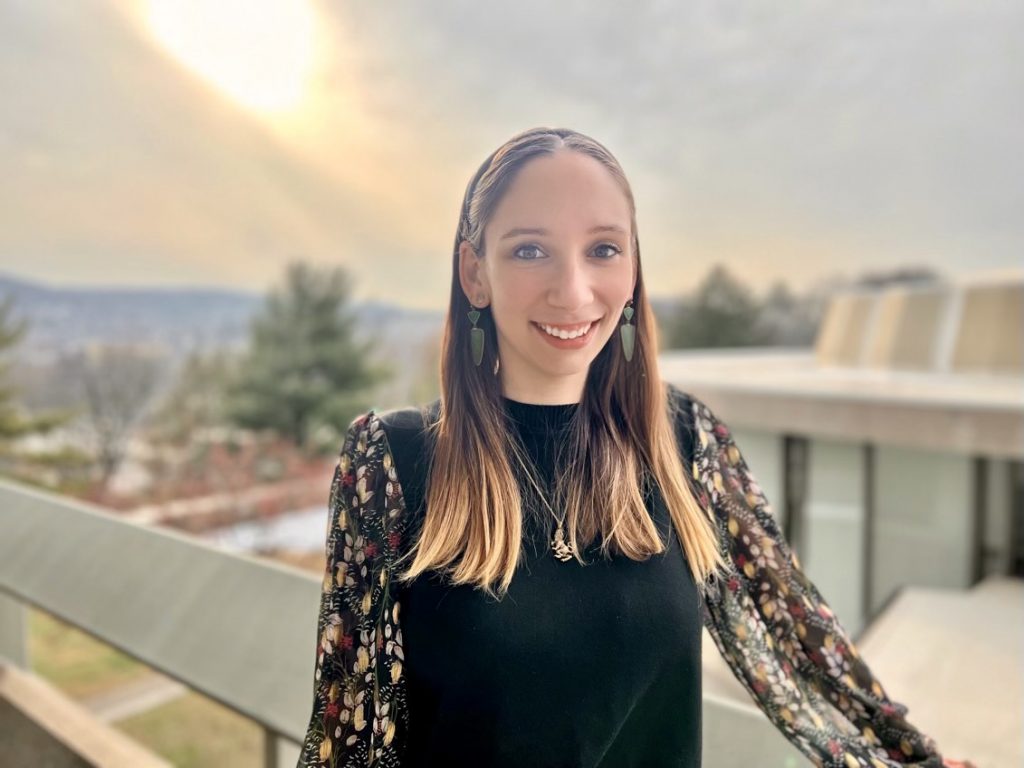 BETHLEHEM, Pa. – Bethlehem is the first city in the Lehigh Valley to have a director of equity and inclusion. 
Mayor William Reynolds created the position and named Janine Carambot Santoro to the post. She's essentially tasked with looking at everything the city does through a lens of equity.
Santoro has a background in community outreach for the Bethlehem Area Public Library and is the president of the Latino Leadership Alliance of the Lehigh Valley.
WLVR's Megan Frank spoke with Santoro to learn more about the role she's taking on for the city. Here's an edited transcript of their conversation.
Megan Frank: Janine, in your role as director of equity and inclusion you're essentially tasked with looking at everything the city does through a lens of equity. Can you explain how you'll take that on?
Janine Carambot Santoro: So, equity is about seeing who has been traditionally left behind and who has not been heard. Because you can say that everything is available to everybody. But availability doesn't mean that everyone has access to it. Equity is about making sure that everyone has the same access to resources and to success.
Can you tell me about some of the work you'll be doing?
My specific role will be looking at a citywide equity plan, so looking at a broadband strategy where everyone has access to the internet. The internet is not a luxury anymore, that's a necessity, especially during the pandemic. It (the role) has to do with racial equity, health equity, homelessness and housing. It's going to cover a lot of different things.
What is your cultural background?
Thank you for asking, that's really important to me. My mother's side is French and German. My father's side is from Puerto Rico. We're actually Puerto Rican-Dominican because my grandmother came from the Dominican Republic, from Santo Domingo.
You have experience working with diverse communities and helping people. Can you tell me about your work as a chaplain at St. Luke's University Health Network?
I wound up being a point person for people in crisis. People that were going home without help. People that were worried about losing their housing. People that were worried about getting food on a regular basis.
And that was similar to your role with the Bethlehem Area Public Library, right?
The library is the place people come to when they have really hit rock bottom or they don't know where else to go anymore. They're hoping that someone can sit with them and help them with their resume, help them do government paperwork or someone can translate documents from Spanish to English or vice versa. I kept asking, you know, why don't we do some programming around racial justice? Why don't we do some programming around some of the things that are hard to talk about?
And those conversations led to you sharing your thoughts with, at the time, Councilman William Reynolds, who is now the mayor.
Yeah, so a lot of the people that attended these conversations were asking, well, what's next? I had some conversations with Mayor Reynolds and I said people are tired of talking about this. And I think he understood that. He promised in the debates that he was going to have a position dedicated to this, to bridge some of the gaps that we see in the city in terms of equity.
As the first person in this role, what's the biggest challenge?
Just explaining to people why it's so important to have someone who is really looking at everything from an overhead view to see who we're missing.
This week we're reflecting on the work of Dr. Martin Luther King Jr. Has Dr. King's work inspired you?
Every single year I read 'A Letter from Birmingham Jail' because, as a person of faith, he has a lot of words to say about people of faith not being behind the cause of non-violence, of racial unity. You know, to remember him especially in this line of work, I do have his wife, Coretta Scott King, behind me…
I was going to ask you about that picture!
You know, to remember his work is to remember that it's not simple. This idea that one day there doesn't need to be poverty, homelesnes, hunger or racism. We have to create a beloved community very intentionally in order for it to happen. And so I'm hoping that's what this position does.
Sign up for our WLVR weekly newsletter to stay up to date with the latest news from the Lehigh Valley and across Pennsylvania.
---