History lesson? Oz blasts Biden policies, points to Bethlehem Steel plant closed 27 years ago
Written by Jim Deegan on January 13, 2022
History lesson? Oz blasts Biden policies, points to Bethlehem Steel plant closed 27 years ago
By Tyler Pratt
January 13, 2022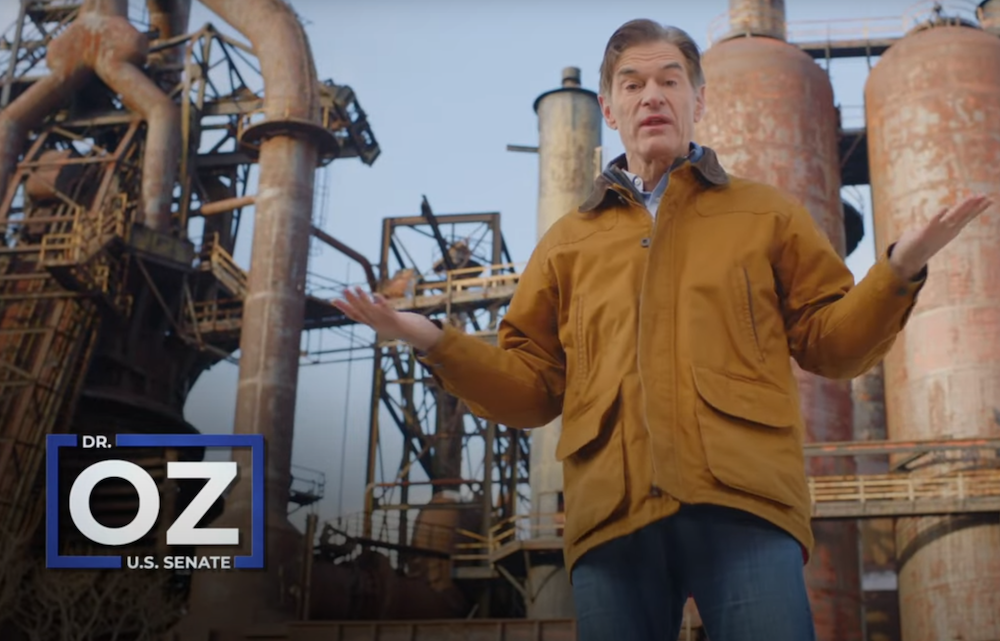 BETHLEHEM, Pa. – U.S. Senate candidate Dr. Mehmet Oz appears to be confusing some storied Lehigh Valley history in his latest campaign ad. 
The TV personality and former heart surgeon released a video Thursday showing him standing in front of the old Bethlehem Steel blast furnaces as he says, "Washington got COVID wrong. They got the economy wrong, too."
In the ad, Oz gestures to the hulking structures behind him.
"Biden's reckless spending caused inflation. Bad trade deals shuttered Pennsylvania factories," he says.
The ad indicates Oz is in Bethlehem but doesn't name the site. The historic plant in the backdrop made its last piece of steel in 1995 and has been closed nearly since then. The iconic furnaces remain today as the centerpiece of the arts and entertainment hub known as Bethlehem's SteelStacks.
A spokesperson for Oz's campaign couldn't be reached immediately to comment on the ad.
Oz is running as a Republican in a high-profile race to fill outgoing U.S. Sen. Pat Toomey's seat.
According to Oz's Facebook page, he was also in Allentown earlier this week visiting with patrons at a local diner.
Sign up for our WLVR weekly newsletter to stay up to date with the latest news from the Lehigh Valley and across Pennsylvania.
---