'Shadows in Steam:' Touchstone Theatre is mailing a Victorian murder mystery to fans across the valley
Written by Mariella Miller on January 31, 2022
'Shadows in Steam:' Touchstone Theatre is mailing a Victorian murder mystery to fans across the valley
By Megan Frank
January 28, 2022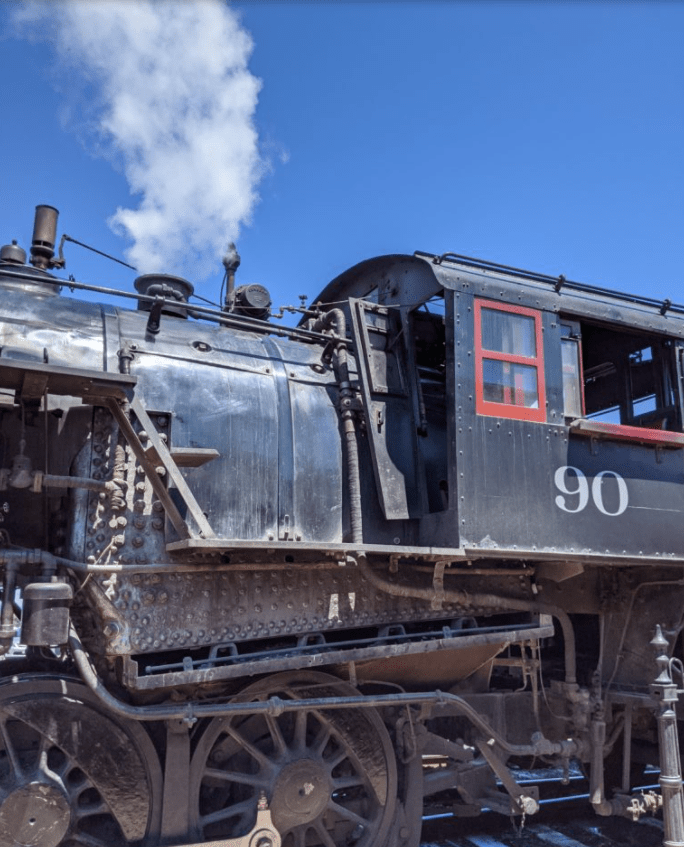 BETHLEHEM, Pa. – Touchstone Theatre has launched a story subscription service called Letters From Far. 
Through the service, subscribers receive real letters and objects in the mail that helps to tell them the story. The newest tale is a supernatural murder-mystery called Shadows in Steam. It's set in Victorian times on a train that's traveling through Western Pennsylvania.
Touchstone's General Manager and Lead Writer Emma Ackerman said people are eager to turn off their devices and open these special deliveries.
Here's an edited transcript of Ackerman's conversation with WLVR's Megan Frank:
Megan Frank: So Emma, the Touchstone Theatre will be mailing out letters and packages to tell a story called "Shadows in Steam." What's it about?
Emma Ackerman: It starts out pretty broadly, just a classic sort of run-of-the-mill murder-myster on a train, and it will eventually evolve into something a little bit more sinister.
This is a story set in 1906. A steam engine has just rolled into the station with three passengers dead onboard. There's strange smoke coming out of the engine. Everyone, the crew and the passengers, have been having these nightmares that no one can account for.
Frank: I understand that there are some paranormal elements at play. You've said that this is a genre you're drawn to. Why do you like writing science fiction?
Ackerman: Those stories are ostensibly about these fantastical things happening in the far future or the distant past, but they're very much speaking to concerns about the present. On this train, there's this strange power, but can we really know that this is over? If that's not the current zeitgeist, you know, I don't know what is.
Frank: I want to talk about these packages that will be sent out to your subscribers. What's in them?
Ackerman: Each package will be a combination of written statements, also some drawings or visual art. Some are what we're calling artifacts, things like a piece of evidence, like a handkerchief.
Frank: Do you essentially want people to crack the case and find out what happened?
Ackerman: If there is a conclusive end to what it all means, that is for the audience to determine on their own.
Frank: Are you saying people won't necessarily find out "whodunit"?
Ackerman: People will find out certain details from the letters for sure and what pieces they put together beyond that will be up to them.
Frank: Oh, I see. So, when will the story go out?
Ackerman: It'll be going out over the course of February and March. The first letter goes out the week of Valentine's Day and then six packages will arrive after that.
Frank: And why do you think people are drawn to this type of storytelling?
Ackerman: In this very text messenger and email-infused world there's something very different and satisfying about receiving a physical item in the mail, and I think that's something that a lot of people are tapping into right now.
Tickets for "Shadows in Steam" will be $45 per household and will be available at Touchstone.org on Feb. 1.
Sign up for our WLVR weekly newsletter to stay up to date with the latest news from the Lehigh Valley and across Pennsylvania.
---