State of the city: Allentown mayor vows to support diverse, marginalized communities
Written by Mariella Miller on January 26, 2022
State of the city: Allentown mayor vows to support diverse, marginalized communities
By Hayden Mitman
January 26, 2022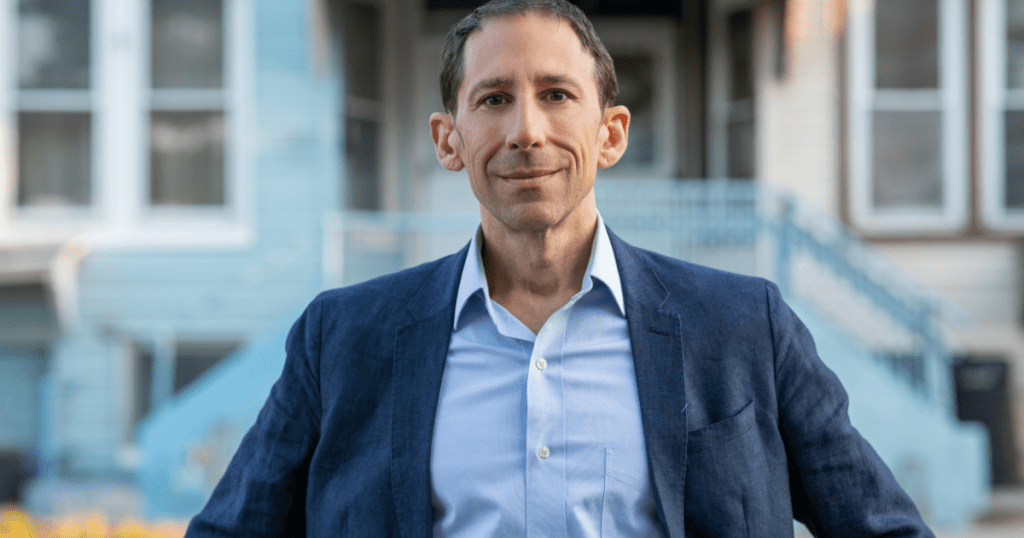 Allentown's new mayor Matt Tuerk, less than a month into the job,- gave a State of the City address on Wednesday to area business leaders.
Speaking before the Greater Lehigh Valley Chamber of Commerce he outlined his priorities for the coming year.
Tuerk began his speech by acknowledging the impact of the pandemic and city government's struggles following the conviction of former mayor Ed Pawlowski on federal corruption charges.
"Long story short, it's been a rough go here in Allentown, but I'm optimistic about our future," said Tuerk.
The new mayor also described seven top issues he said residents asked him to address during his campaign including increasing the city's housing stock and parking and putting a stop to public safety concerns such as fireworks and illegal off-road vehicles.
"Our police department fields calls all the time about teens on dirt bikes and ATVs roaring up and down the streets and being driven illegally on the road," he said.
Tuerk said he wants to clean up Allentown neighborhoods and reduce the number of storefront vacancies downtown.
The mayor also said he's focused on bolstering community health and improving the Allentown School District.
In addressing these concerns, Tuerk also vowed to support the city's diverse population.
"It's not just about our city being 54% Latino. Allentown is diverse and made up of so many communities that call our city home. And representation of sometimes marginalized communities is essential," he said.
He also detailed some steps the city is taking to improve municipal services, like implicit bias training for the police, to help officers build relationships with the city's diverse population.
Sign up for our WLVR weekly newsletter to stay up to date with the latest news from the Lehigh Valley and across Pennsylvania.
---